Winter means that we cannot enjoy the streets so much or having a drink on a terrace or outdoor parties, so it is a great idea to serve a cocktail or dinner with friends at home. But for this, it is necessary to prepare a good hor d´oeuvres, so that no one is left hungry.  It is especially important to take care of all the details and be a good host.
Appetizers with Meat to Lick Your Fingers
As a general rule, we associate meat recipes with main dishes or second courses, because we imagine something overwhelming, but it does not necessarily have to be that way, we can also make small meat appetizers, delicious to snack on at a cocktail party.
Beef Pastries
Who doesn't like good beef pastries? Accompanied by a delicious wine or even beer, your guests will love them!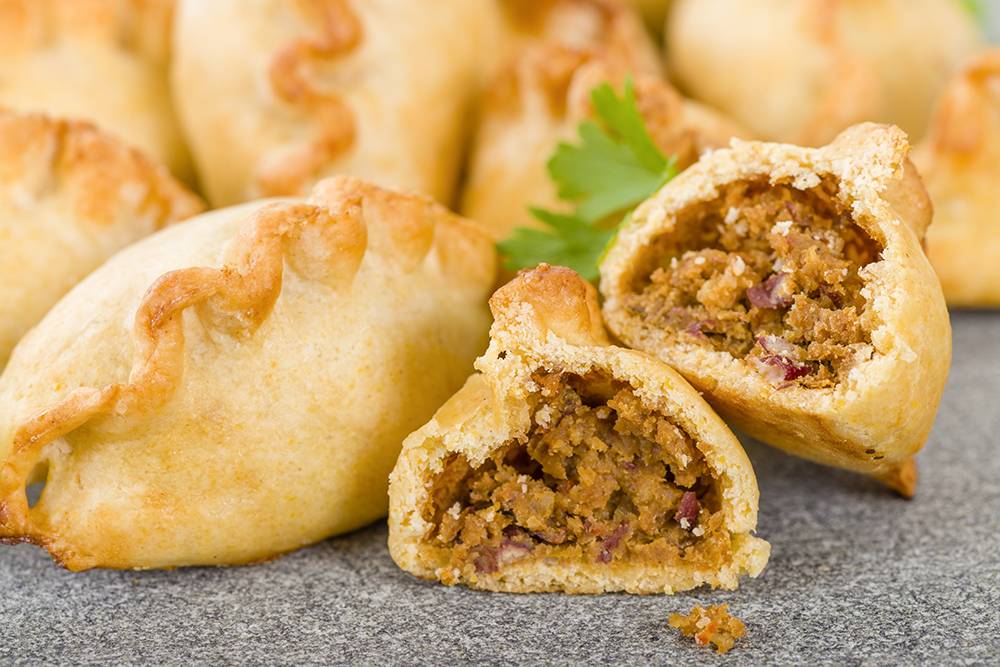 Beef Tacos
It is impossible to resist some beef tacos, they are the ideal complement for an event or party with friends. Not only are they delicious, but they are also very easy to prepare.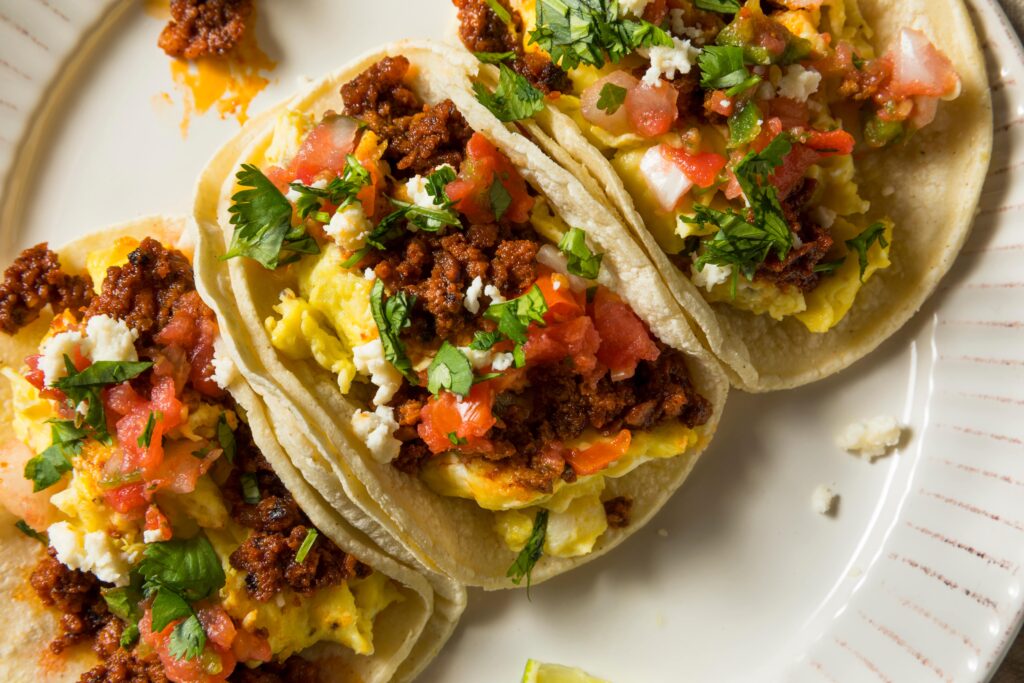 Grilled Meat Skewers
Grilled meat kabobs has many possibilities, since it is simply a matter of putting the ingredients you want on a stick, and of course, meat is not lacking. We leave the rest to your imagination.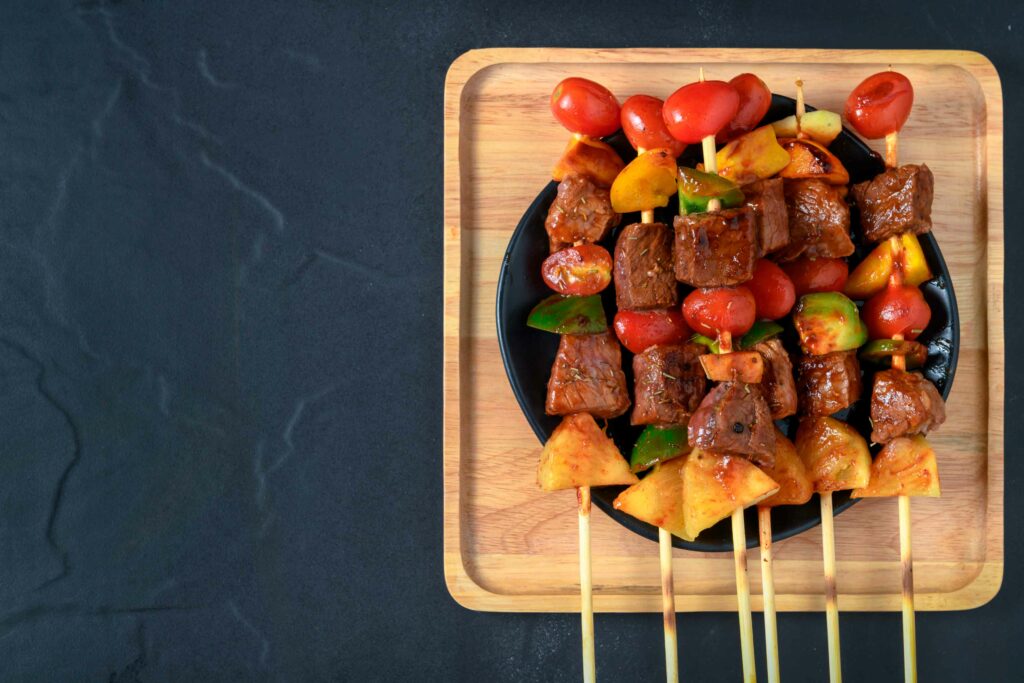 Beef Sushi
There are many people who do not like the idea of eating raw fish, so for them we have designed this appetizer, which is delicious and has nothing to envy traditional sushi. In our website you can find a delicious beef sushi recipe.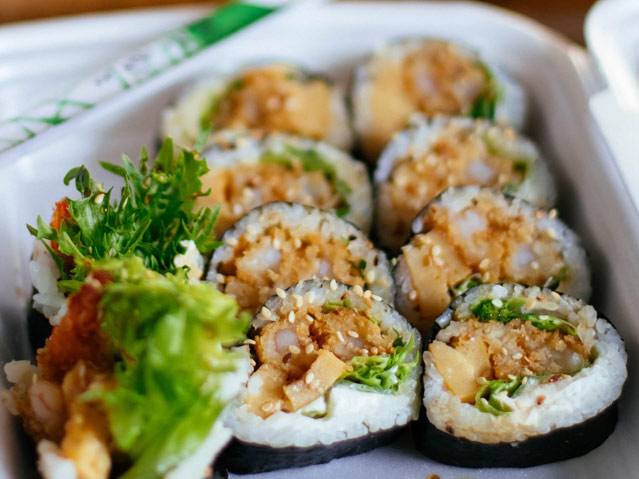 Cheeseburger Stuffed Onion Rings
An original idea to prepare onion rings stuffed with cheeseburger. Everyone will be amazed to see that they are not just battered onion rings. This dish is ideal for an appetizer, you will not be able to stop eating it.
Ingredients for 4 people
250 gms minced beef
4 Eggs
5 gms Ketchup
5 gms Dijon mustard
Garlic salt
3 gms dried oregano
1 Slice of bread without crust
Salt
Ground black pepper
2 onions
100 gms Cheddar cheese
Wheat flour
Bread crumbs
Extra virgin olive oil
First prepare the meat mixture to fill the rings. For that, beat an egg together with the ketchup, mustard, garlic salt and oregano. Then add the slice of bread and mash with a fork until obtaining a kind of puree, season and add the minced meat. Mix well.
Peel the onions and remove the ends. We make two cross cuts so that we get three parts from each of them and separate them into rings. Fill half of each ring with the minced meat mixture and, in the center, place a cheddar cheese slice. We cover with more minced meat making sure to fill each onion ring well.
Dust the filled rings with flour, removing the excess, put them in the beaten egg and then the breadcrumbs. Repeat the egg and breadcrumb bath a second time to obtain a thicker breading and not to dismantle. Fry in abundant oil, over medium-high heat, for about three minutes on each side. Serve immediately.
Wellington Sirloin in Single Portions
INGREDIENTS FOR 4 PEOPLE
8 round pieces of dough to make turnovers
4 Slices of pork tenderloin
4 small pieces of foie
4 teaspoons poached onions
1 egg yolk
Completion time: 30 minutes
Start by chopping the onion and poaching it over very low heat in a pan with olive oil, but without browning it. Once it is soft, drain it with a strainer and set it aside. Place the round pieces of dough on the counter top and on each one put a slice of Iberian pork tenderloin.
Add a little salt to the raw sirloin and place a couple of teaspoons of poached onion on it. On the onion, add a couple of pieces of foie. Cover the contents with another piece of pastry dough and then proceed to close them. You can use any method, from wrapping the ends of the dough from the bottom to the top or pressing around the edges with a fork or even more artistic closures, according to your ability.
Brush with egg yolk and bake the individual pastries until golden brown, which will take about 15 minutes if you cook them in the center of the oven at 190º approximately. I recommend that you put the turnovers on baking paper or on a non-adherent or silicon surface so that they do not stick to the oven tray.
Now you have appetizers for a super cocktail party.  If you have doubts or these appetizers have not convinced you, visit our recipe page and there you will see many more options.