Sometimes work schedules take away all our energy or simply alter our eating times, taking away our hunger or the desire to cook. Instead of resorting to pre-cooked dishes or delivery, having a list of simple and quick recipes to prepare will help you save money, stay healthy and avoid surprises with your weight.
Beef Bruschettas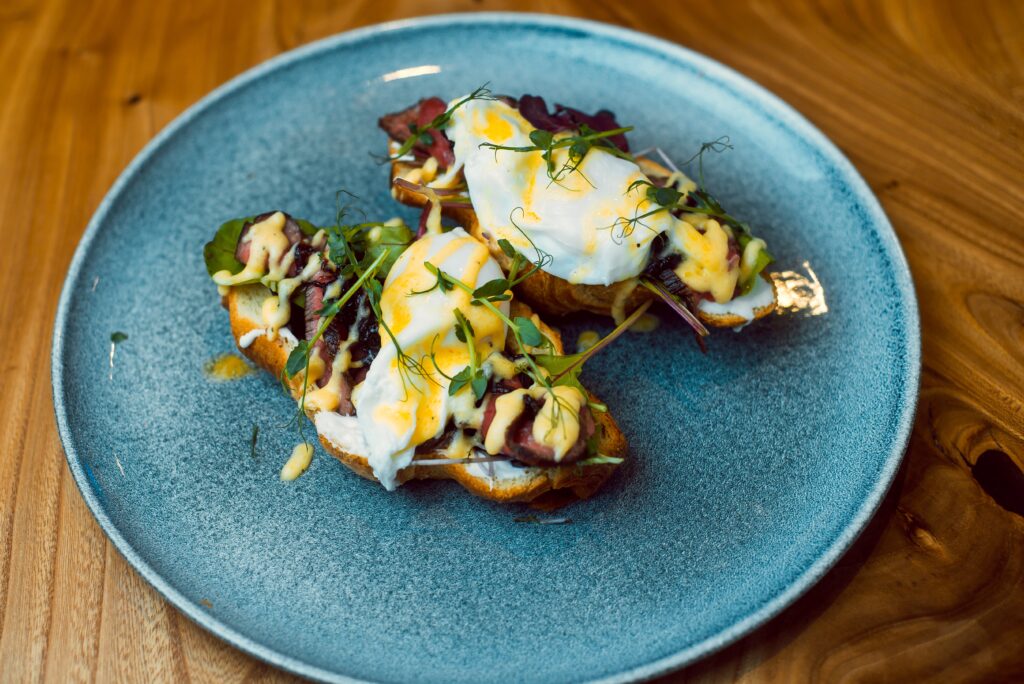 Bruschettas are one of the most versatile dishes because you can make tons of combinations. This one, for example, has some steak slices, poached egg, arugula and a mustard sauce. Absolutely amazing.
Corn, Tomato, Avocado and Beans Salad with Stir Steak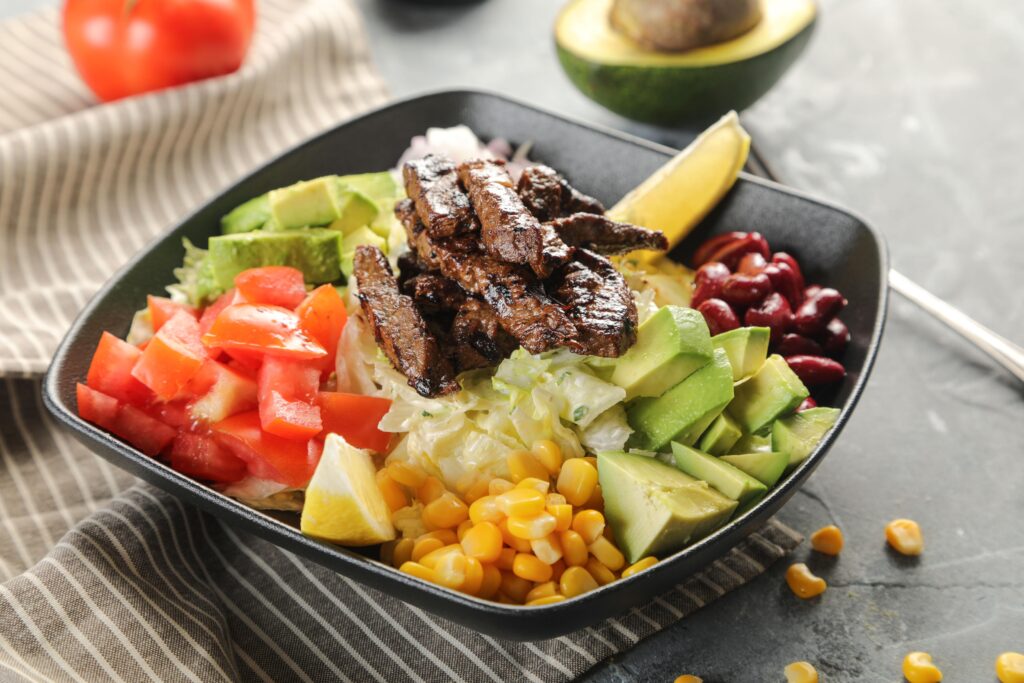 This is as simple as putting your steak on a skillet and grilling it while you cut the tomato and the avocado. Then put the veggies with some beans and sweet corn in a bowl, add the steak above and season it with a vinaigrette. If you want to make it special, make the vinaigrette with a tablespoon of mustard, 4 tablespoons olive oil, 2 tablespoons white vinegar and salt.
Beef Mince Noodles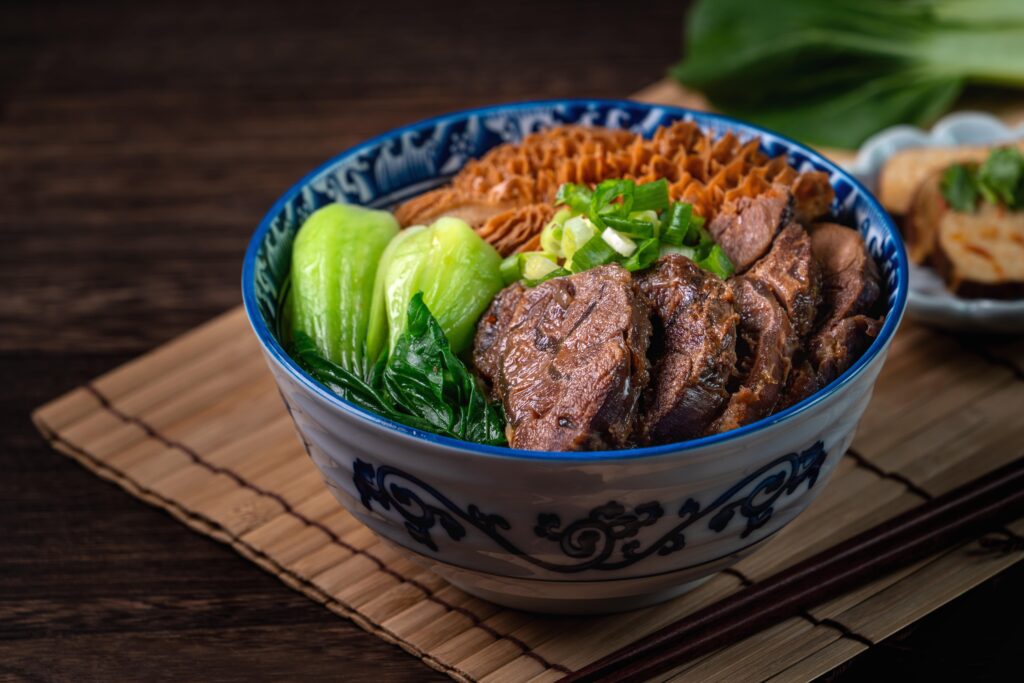 Do you have beef leftovers? Don't waste them: prepare some noodles, add the beef and any other ingredient that you have on your fridge: scallions, a fried egg or other veggies. You'll be eating a different dish every time you cook it!
Beef with Beetroot and Arugula Salad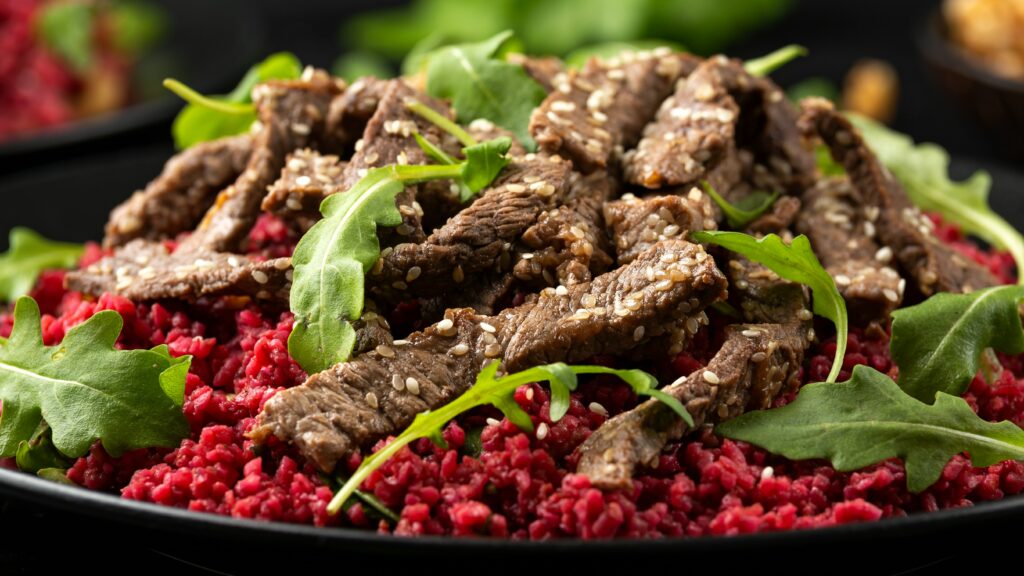 This dish will certainly surprise you and it is as easy as you can see in the picture. Add some feta cheese or sesame seeds to give it an extra flavor punch.
Beef Vietnamese Rolls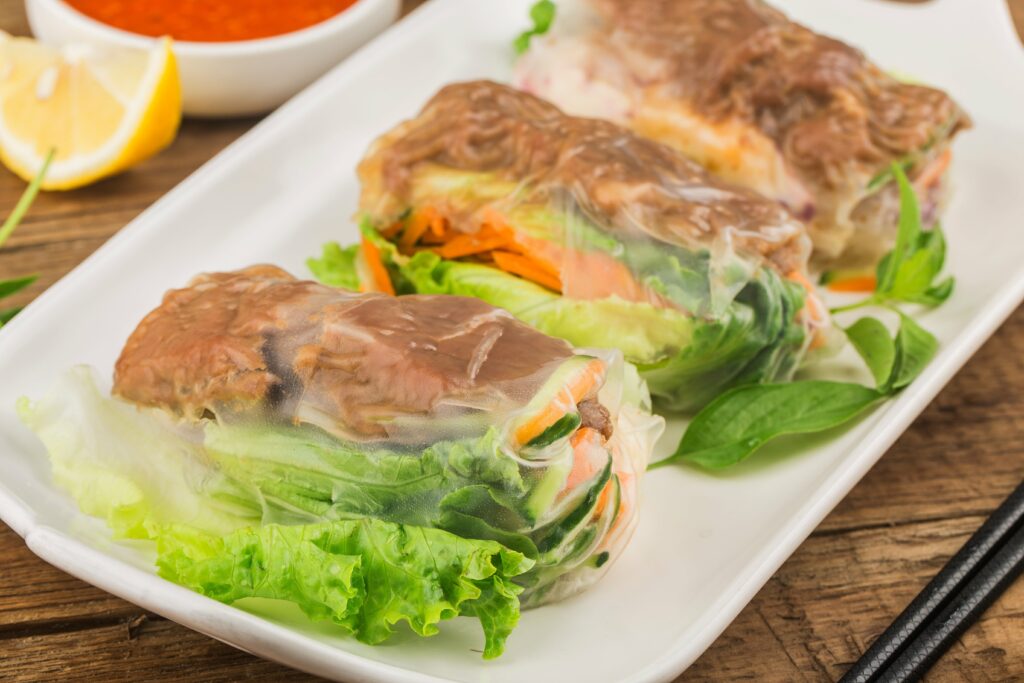 This is definitely one of our favorites. You just need a steak or beef leftovers, some veggies (lettuce, onion, red cabbage, carrots, peppers… anything suits here) and some rice paper. Prepare the beef and veggies mix, put it inside the rice paper and rolled them. You can eat them just like that, seal them in a skillet or fry them.
An extra touch? Instead of sweet and sour sauce, prepare some peanut sauce with peanuts, garlic, soy sauce, honey, rice vinegar, water, sesame oil, pepper and chili powder. You will be amazed!
Steak Sandwich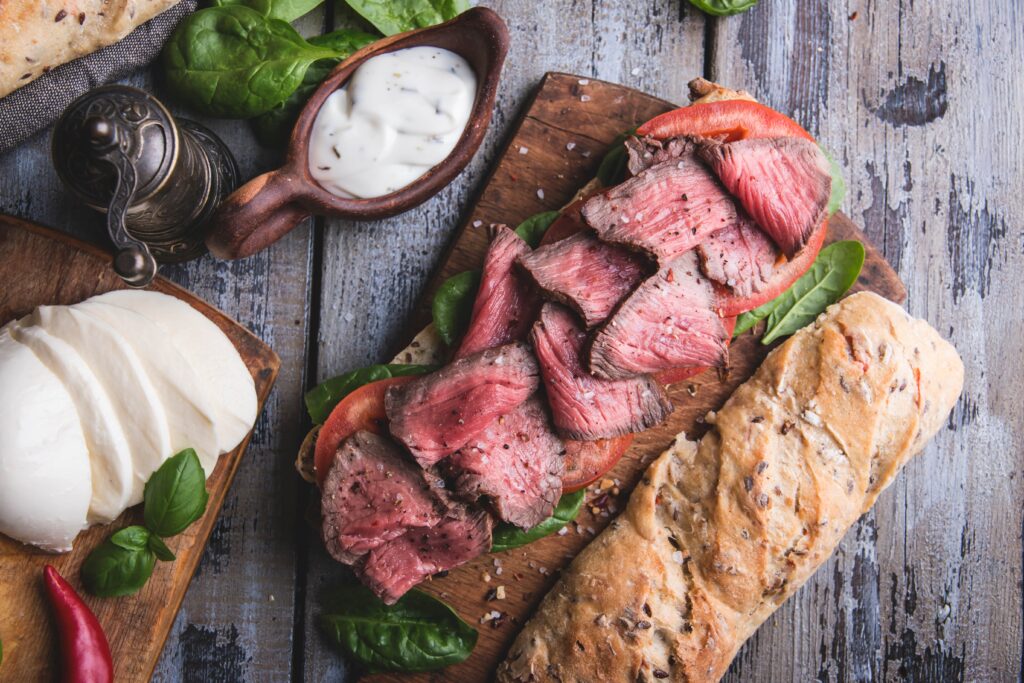 Explore your imagination or just prepare a simple steak sandwich: put some arugula, tomatoes, onion, mozzarella cheese and a sliced steak between two nice bread slices and crown everything with a mustard sauce or a chimichurri sauce. Perfect and delicious.
Extra!
On our website you can find a recipe section with tons of beef recipes, some easier and quicker to prepare than others. We specially recommend our Beef Sausage with Caramelized Onions recipe and our Beef and Grilled Pear Salad recipe. You will adore them!