Go beyond turkey and cook up an inspired feast with this delicious Thanksgiving Classic Beef Meatloaf recipe.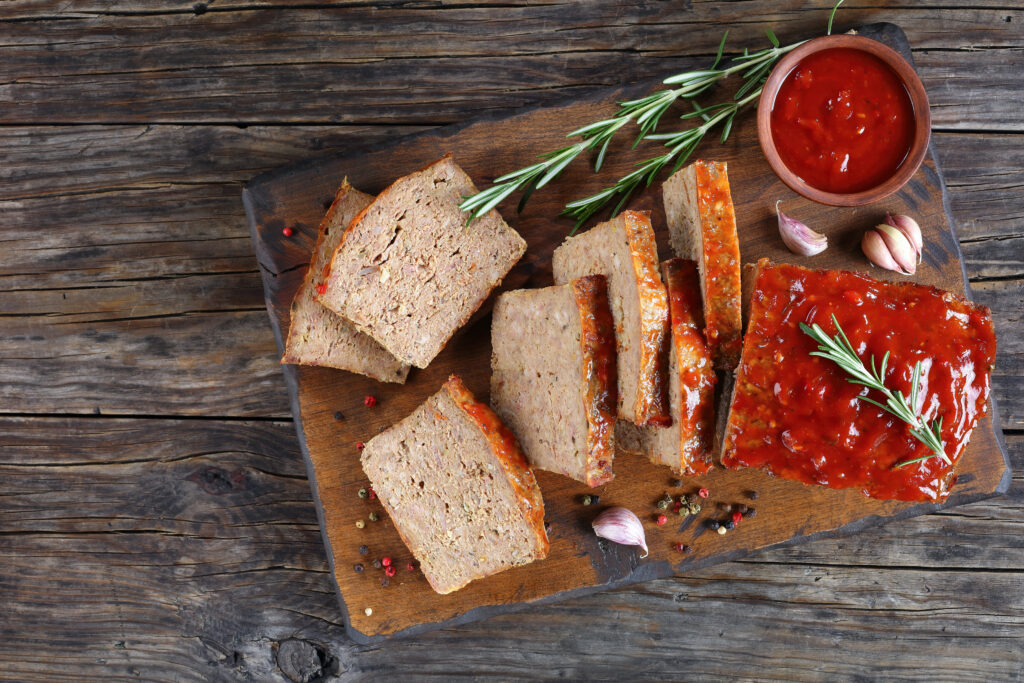 1-1/2 pounds Ground Beef (93% or leaner) 3/4 cup panko bread crumbs 3/4 cup ketchup, divided 1/2 cup minced onion 1 egg 1 tablespoon Worcestershire sauce
2 teaspoons minced garlic 1 teaspoon dried thyme leaves 3/4 teaspoon pepper 1/2 teaspoon salt
Heat oven to 350°F. Combine ground beef, bread crumbs, 1/2 cup ketchup, onion, egg, Worcestershire, garlic, thyme, pepper and salt in large bowl, mixing lightly but thoroughly. Shape beef into 8 x 4-inch loaf on rack in aluminum foil-lined broiler pan.
Place on upper oven rack in 350°F oven. Bake 45 to 55 minutes, until instant-read thermometer inserted into center registers 160°F; brush with remaining 1/4 cup ketchup during last 10 minutes, if desired.  Let stand 10 minutes.  Cut into slices.
NUTRITIONAL INFORMATION FOR CLASSIC BEEF MEATLOAF
Nutrition information per serving: 276 calories; 9 g fat (3 g saturated fat; 3 g monounsaturated fat); 106 mg cholesterol; 620 mg sodium; 24 g carbohydrate; 1 g fiber; 25 g protein; 5.1 mg niacin; 0.5 mg vitamin B6; 2.2 mcg vitamin B12; 3 mg iron; 21.2 mcg selenium; 5.7 mg zinc; 100.4 mg choline.
This recipe is an excellent source of protein, niacin, vitamin B6, vitamin B12, selenium and zinc; and a good source of iron and choline.
Cooking time: 25 to 30 minutes

Cooking time: 1-1/2 to 1-3/4 hours

Cooking time: 25 to 30 minutes


We want to know your opinion