Succulent Filet In A Field Of Greens
Succulent Filet In A Field Of Greens
Delicious Tenderloin Steaks are cooked to perfection and placed on a bed of greens, cherry tomatoes and sautéed mushrooms.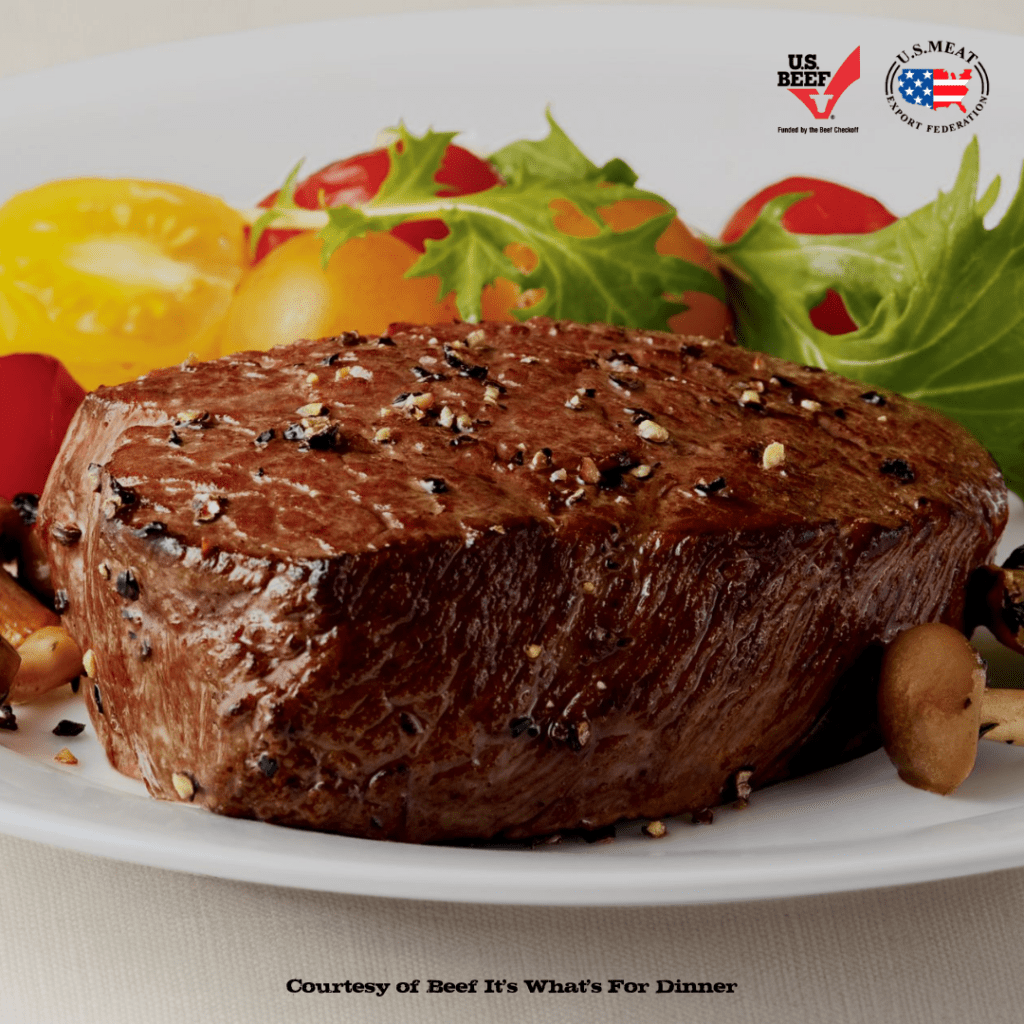 4 beef Tenderloin Steaks
1 tablespoon olive oil
3 cups assorted wild mushrooms
3 teaspoons minced garlic
1 teaspoon chopped fresh thyme
2 cups red and/or yellow cherry tomatoes
2 tablespoons
white wine
1/2 cup mixed baby salad greens
Heat oil in large nonstick skillet over medium heat until hot. Add mushrooms and 1 teaspoon garlic; cook and stir 2 to 4 minutes or until mushrooms are tender and browned. Remove to medium bowl; cool slightly.
 Meanwhile, combine remaining 2 teaspoons garlic and thyme. Press evenly onto beef Tenderloin Steaks. Place steaks in same skillet over medium heat; cook 10 to 13 minutes for medium rare (56°C) to medium (63°C) , turning occasionally. Remove to platter.
Add tomatoes, salad greens and vinaigrette to mushrooms; toss lightly to coat.
 Season steaks with salt and pepper, as desired. Serve with salad and Enjoy!
*Courtesy of Beef It's What's For Dinner.
Cooking time: 25 to 30 minutes

Cooking time: 1-1/2 to 1-3/4 hours

Cooking time: 25 to 30 minutes


We want to know your opinion