Try this classic French recipe for dinner tonight. Peppered beef Strip Steaks are served with a Cognac and cream sauce.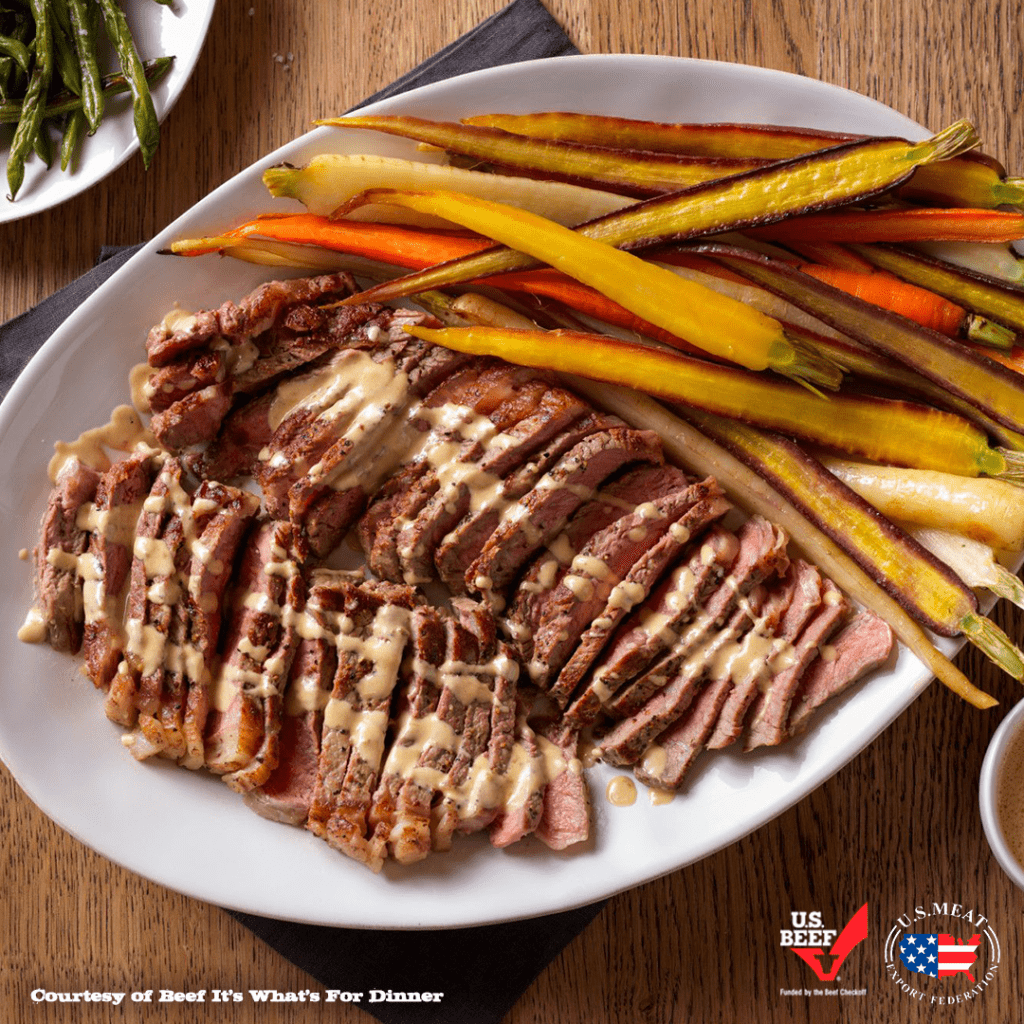 2 beef Strip Steaks Boneless (2,5 cm thick)
1 tablespoon black pepper
1/2 teaspoon garlic salt
Sauce:
1/3 cup unsalted beef broth
3 tablespoons Cognac or brandy
1/3 cup heavy cream
Heat large nonstick skillet over medium heat until hot. Place steaks in skillet; cook 12 to 15 minutes for medium rare (60ºC) to medium (70ºCº) doneness, turning occasionally. Remove from skillet; keep warm.
Add broth to skillet; cook and stir 2 minutes until browned bits attached to skillet are dissolved. Add cognac; simmer 3 minutes.
Stir in cream; increase heat to medium-high heat. Cook 10 minutes or until sauce is slightly thickened, stirring often.
Serve over steaks…. and enjoy!
*Courtesy of Beef It's What's For Dinner.
Cooking time: 25 to 30 minutes

Cooking time: 1-1/2 to 1-3/4 hours

Cooking time: 25 to 30 minutes


We want to know your opinion