SPICY PORTUGUESE BEEF KABOBS
SPICY PORTUGUESE BEEF KABOBS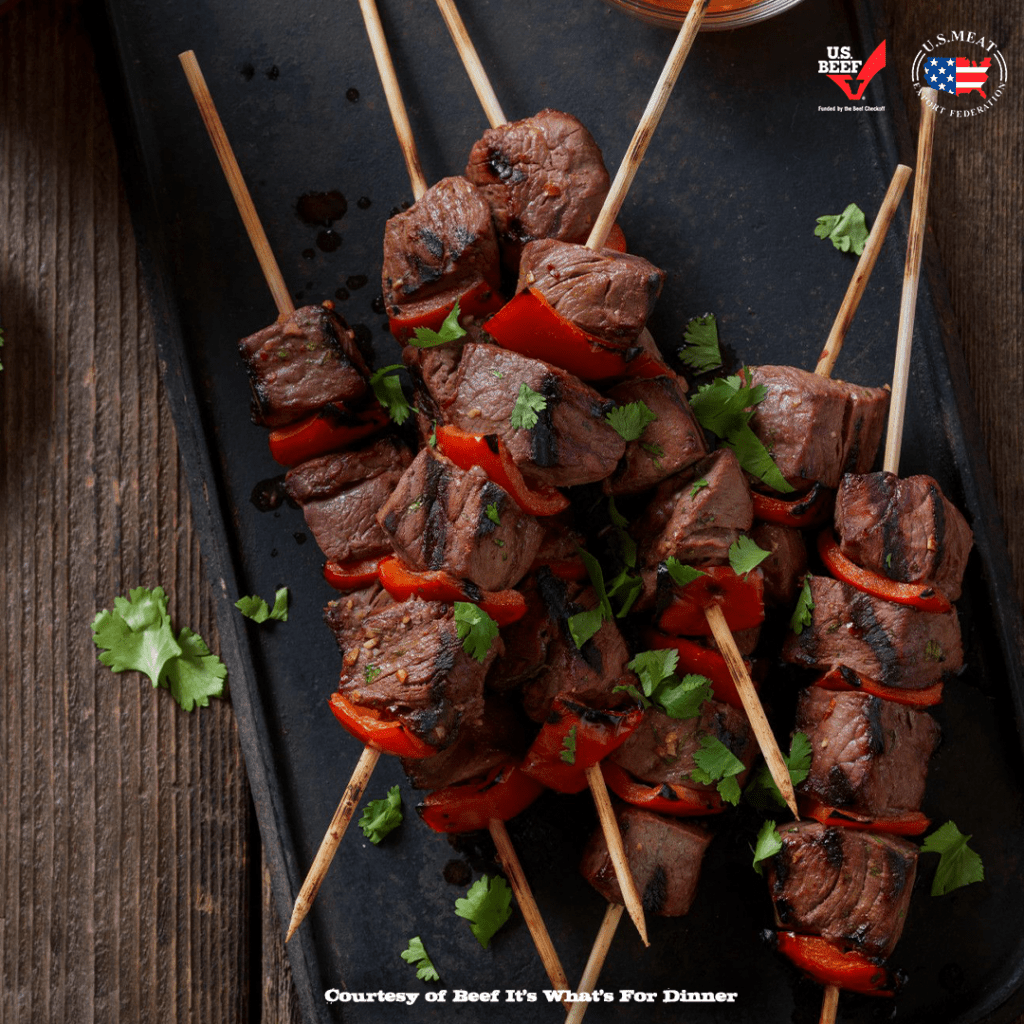 700 gr. beef Top Sirloin Steak, cut 3 cm. thick
1 large red bell pepper
2 tablespoons fresh cilantro
2 tablespoons olive oil
2 teaspoons hot pepper sauce
1 teaspoon minced garlic
1/4 to 1/2 teaspoon crushed red pepper (optional)
Cut beef Top Sirloin Steak into 3 cm pieces. Combine seasoning ingredients in a medium bowl and add beef. Alternately thread beef and bell pepper.
Place kabobs on the grid over medium, ash-covered coals. Grill, covered for 8 to 10 minutes (over medium heat on a preheated gas grill, 9 to 11 minutes) for medium rare (60ºC) to medium (70°C) doneness, turning once. Season with salt and… Enjoy!
Courtesy of Beef It's What's For Dinner.
Cooking time: 25 to 30 minutes

Cooking time: 1-1/2 to 1-3/4 hours

Cooking time: 25 to 30 minutes


We want to know your opinion