Spicy Cheeseburger Sliders
Spicy Cheeseburger Sliders
Lean Ground Beef sliders are spiced up with chipotle chili powder and topped with pepper jack cheese slices.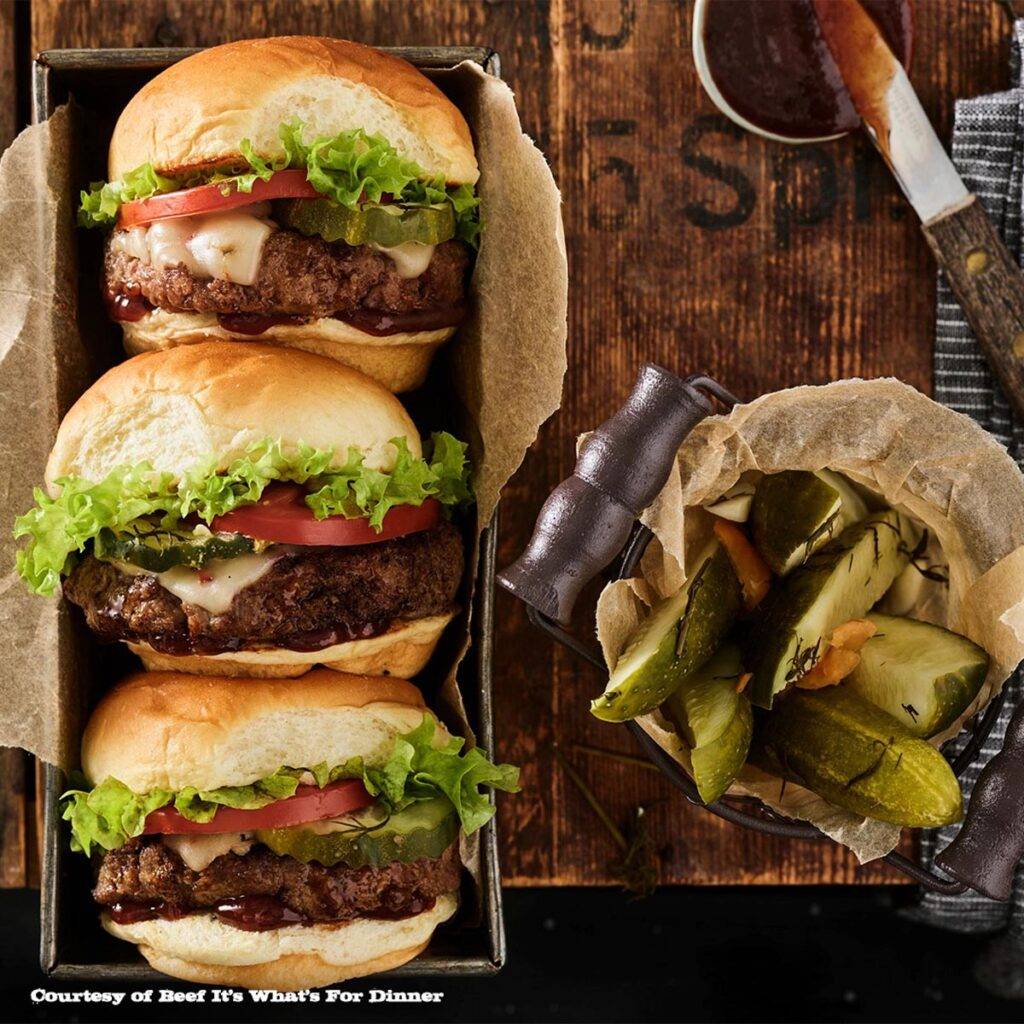 · 450 gr. Ground Beef (96% lean)
· 9 small whole wheat hamburger buns, split, divided
· 1 clove garlic, minced
· 1/2 teaspoon ground chipotle chili powder
· 2 slices pepper Jack cheese, cut in quarters
· 1/2 cup thinly sliced green onions
Tear one hamburger bun into pieces. Place in food processor or blender container.
Combine bread crumbs, Ground Beef, garlic and chili powder in medium bowl, mixing thoroughly.
Lightly shape into eight 1 cm. thick mini patties.Place patties on grill over medium, ash-covered coals. Grill, covered, 8 to 9 minutes until instant-read thermometer inserted horizontally into center registers 70º
Evenly top with cheese during last minute of grilling.
Place burgers on bottoms of remaining eight buns. Top with desired Toppings and… enjoy!
*Courtesy of Beef It's What's For Dinner.
Cooking time: 25 to 30 minutes

Cooking time: 1-1/2 to 1-3/4 hours

Cooking time: 25 to 30 minutes


We want to know your opinion