SMOKY STRIP STEAKS WITH MEXICAN-STYLE GRILLED CORN
SMOKY STRIP STEAKS WITH MEXICAN-STYLE GRILLED CORN
Ready for grilling season? Throw Strip Steaks and corn on the grill for a smoky Mexican-style meal.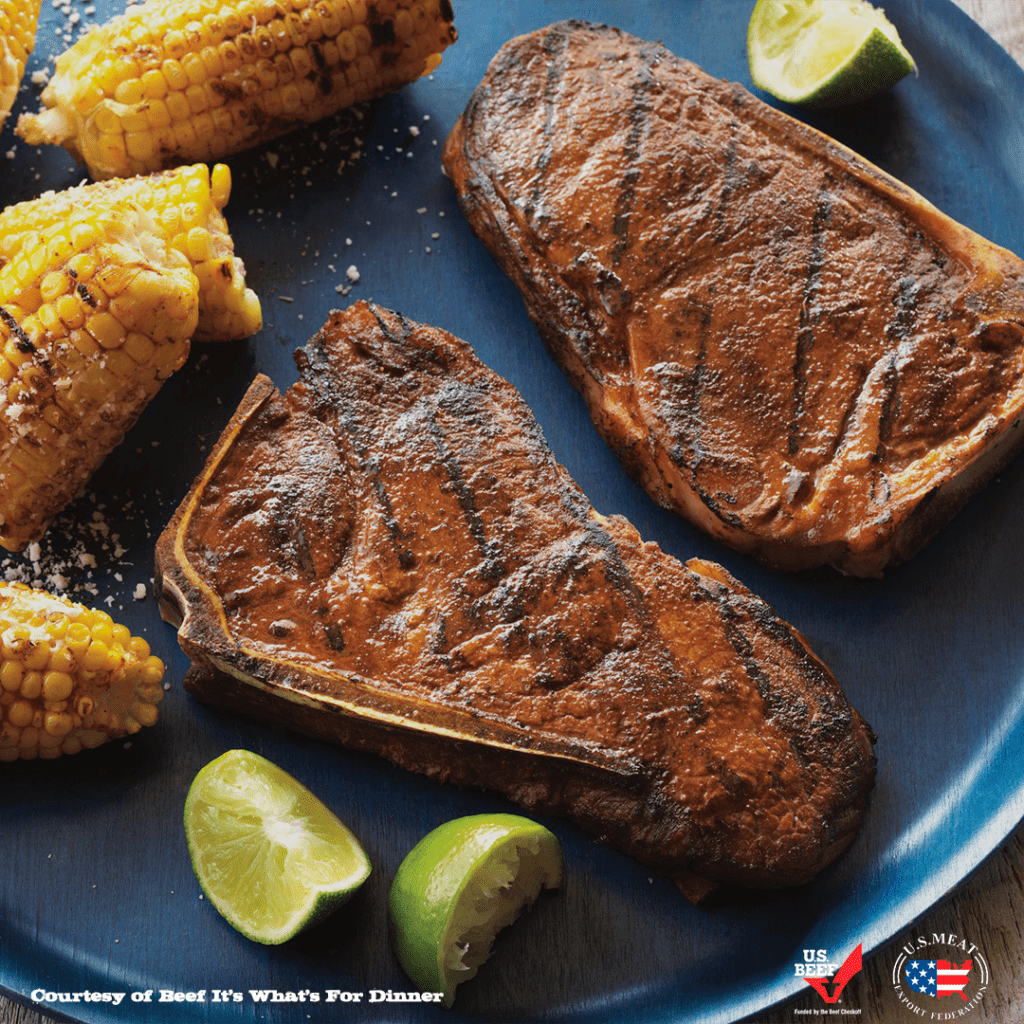 450 gr. Ground Beef (93% lean or leaner)
1 medium green bell pepper
1 package Cajun-style dirty rice mix
1 can diced tomatoes
2 beef Strip Steaks Bone-In
4 ears corn
1/4 cup mayonnaise
2 tablespoons grated Parmesan cheese
Salt
Lime wedges (optional)
Seasoning:
1 to 2 teaspoons chipotle chile powder
2 teaspoons brown sugar
2 teaspoons fresh lime juice
Combine seasoning ingredients in small bowl. Spread 2 teaspoons seasoning mixture evenly onto beef steaks. Spread remaining seasoning mixture onto corn.
Place corn on outer edge of grid over medium, ash-covered coals; grill, covered, 15 to 20 minutes or until tender, turning occasionally.
Place steaks in center of grid over medium, ash-covered coals. Grill, covered, 9 to 11 minutes for medium rare (60ºC) to medium (70ºC) doneness, turning occasionally.
Spread mayonnaise and sprinkle cheese evenly over corn. Carve steaks into slices. Season beef and corn with salt, as desired. Squeeze lime wedges over beef and corn, if desired. Serve beef with corn and enjoy it!
*Courtesy of Beef It's What's For Dinner.
Cooking time: 25 to 30 minutes

Cooking time: 1-1/2 to 1-3/4 hours

Cooking time: 25 to 30 minutes


We want to know your opinion