Slow-cooker Beef Short Ribs With Ginger-Mango Barbecue Sauce
Slow-cooker Beef Short Ribs With Ginger-Mango Barbecue Sauce
Combine juicy mango and classic barbecue sauce for an unexpected tangy addition to melt-inyour-
mouth slow cooked Boneless Beef Short Ribs.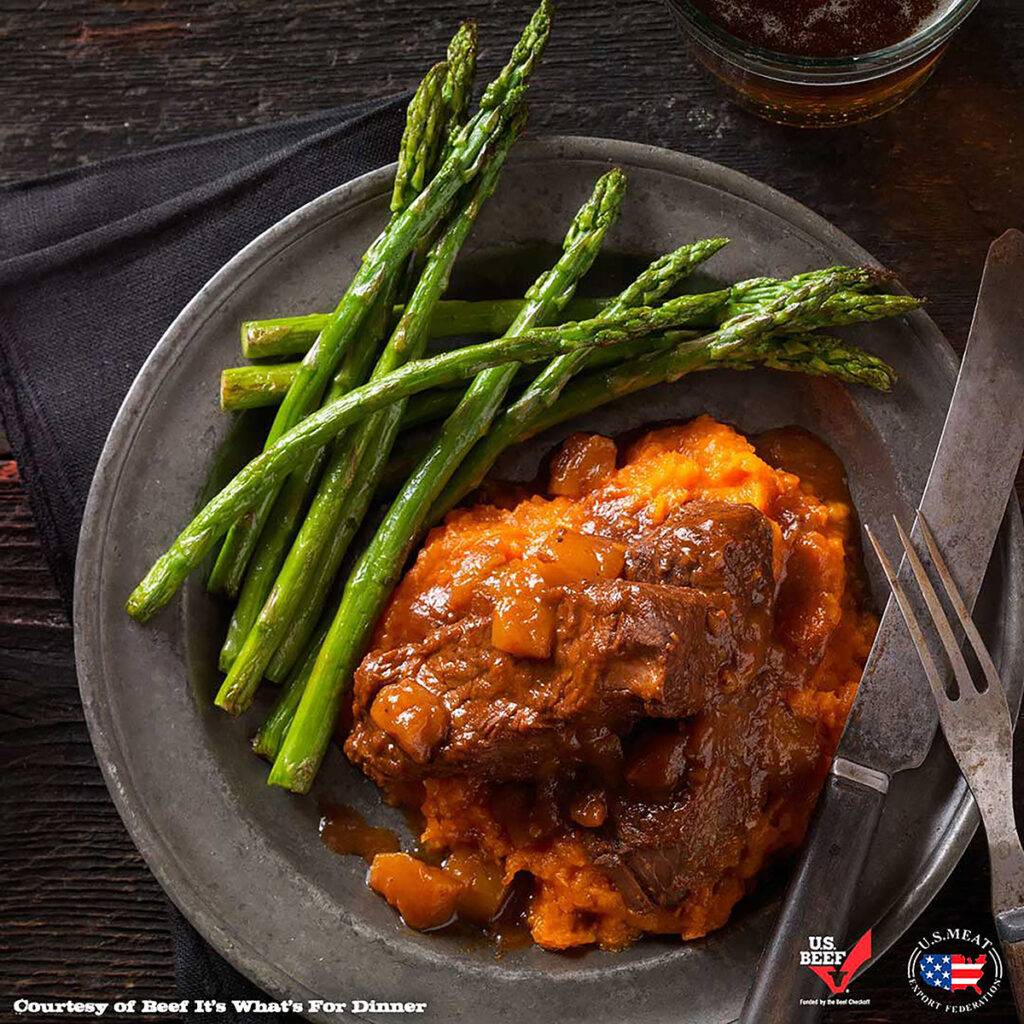 • 900 gr. beef Short Ribs Boneless
• 1-1/2 cups diced fresh or jarred mango
• 1 medium onion
• 1 tbsp. fresh ginger
• 1 cup barbecue sauce
1. Place beef Short Ribs, mango, onion and ginger in 3-1/2 to 5-1/2-quart slow cooker.
2. Add barbecue sauce, cover, and cook on HIGH for 5 to 6 hours or LOW for 7 to 8 hours
or until beef is fork-tender. (No stirring is necessary during cooking.)
3. Remove short ribs, season with salt and pepper.. and your ribs will be ready!
*Courtesy of Beef It's What's For Dinner.
Cooking time: 25 to 30 minutes

Cooking time: 1-1/2 to 1-3/4 hours

Cooking time: 25 to 30 minutes


We want to know your opinion