Roast beef & veggie wraps
Roast beef & veggie wraps
This recipe is an excellent source of fiber, protein, niacin, iron and selenium.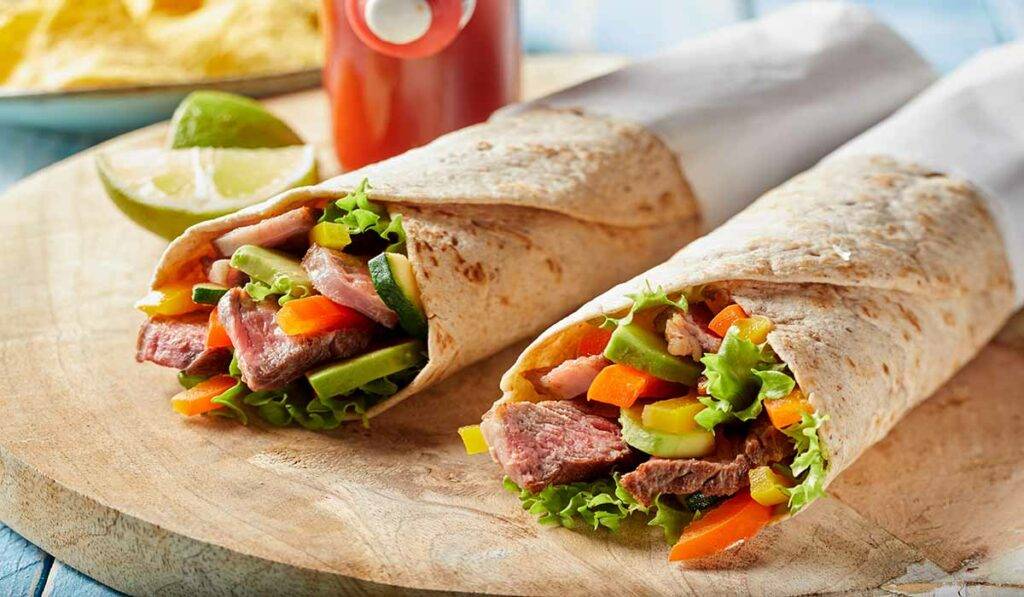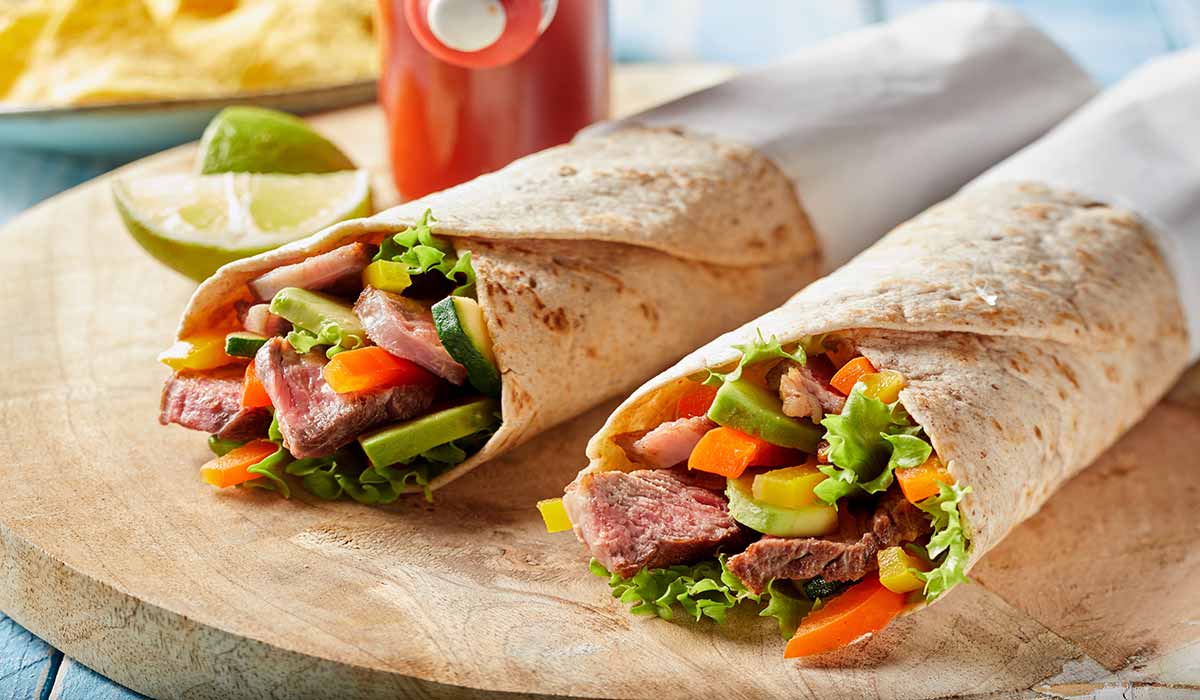 12 ounces cooked beef roast or deli roast beef, thinly sliced
2 cups shredded broccoli slaw
6 tablespoons reduced-fat or fat-free ranch dressing, divided
1/2 cup reduced-fat or fat-free cream cheese, softened
4 flour medium tortillas (8 to 10-inch diameter)
Place the broccoli slaw and 1/4 cup ranch dressing in a medium bowl. Toss with 2 forks to coat evenly.
Place the cream cheese and remaining 2 tablespoons ranch dressing in a small bowl. Stir with a rubber spatula to mix well.
Place 1 tortilla on a cutting board or other flat surface. Spread about 2-1/2 tbsp of the cream cheese mixture on the tortilla using a rubber spatula.
Place 1/4 of roast beef slices in an even layer on top of the cream cheese.
Place approximately 1/3 cup of the broccoli mixture on top of the roast beef. Spread the broccoli mixture in an even layer, using the rubber spatula or back of a spoon.
Starting at the bottom edge, roll tortilla up tightly to enclose filling.
Repeat steps 3 through 6 to make a total of 4 wraps.
Adult help needed: Using a knife, cut wraps crosswise into 1-1/2-inch wide pieces or cut them diagonally in half.
Image/recipe courtesy of the Beef Checkoff and www.BeefItsWhatsForDinner.com
Cooking time: 25 to 30 minutes

Cooking time: 1-1/2 to 1-3/4 hours

Cooking time: 25 to 30 minutes


We want to know your opinion