Easy recipe: Personal Beef Pizzas
Easy recipe: Personal Beef Pizzas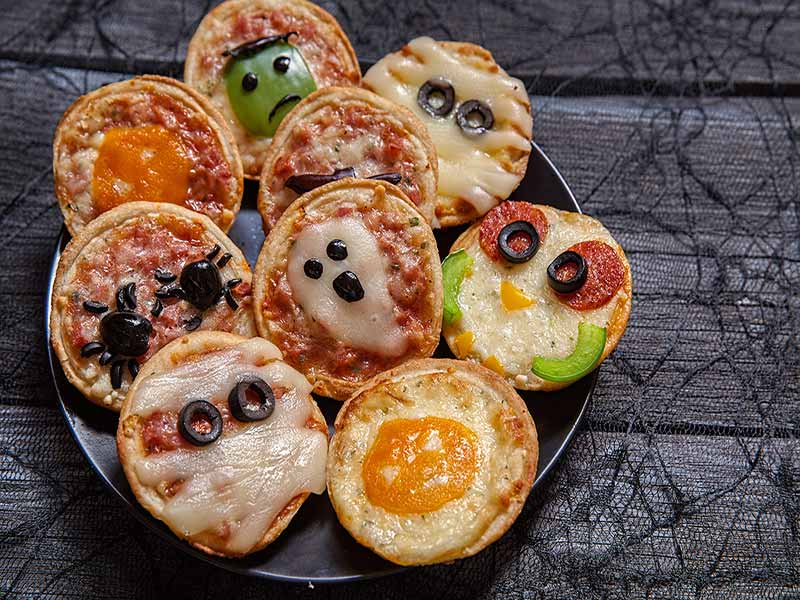 Italian-Style Beef Sausage:
1 pound Ground Beef
1 teaspoon fennel seed
1/2 teaspoon salt
1/4 teaspoon ground coriander
1/4 teaspoon garlic powder
1/4 teaspoon paprika
1/4 teaspoon black pepper
1/8 to 1/4 teaspoon crushed red pepper
1-1/2 cups pizza sauce
4 round thin sandwich breads, any variety, split
1/2 cup shredded mozzarella cheese
Prepare Italian-Style Beef Sausage. Stir in pizza sauce; cook 2 to 3 minutes or until heated through, stirring frequently. Keep warm and set aside.
Place sandwich thins, cut sides up, on rack of broiler pan. Spoon equal amounts of beef mixture on each bread half. Evenly sprinkle with cheese and toppings, as desired.
Place pizzas on rack of broiler pan so surface of cheese is 3 to 4 inches from heat. Broil 4 to 5 minutes or until cheese is melted and bubbly.
Nutrition information per serving, using 80% lean ground beef 424 calories; 19 g fat (7 g saturated fat; 8 g monounsaturated fat); 85 mg cholesterol; 848 mg sodium; 31 g carbohydrate; 7.3 g fiber; 33 g protein; 9.4 mg niacin; 0.5 mg vitamin B6; 2.7 mcg vitamin B12; 4.4 mg iron; 20.5 mcg selenium; 6.0 mg zinc; 74.4 mg choline. This recipe is an excellent source of fiber, protein, niacin, vitamin B6, vitamin B12, iron, selenium and zinc; and a good source of choline.
Cooking time: 25 to 30 minutes

Cooking time: 1-1/2 to 1-3/4 hours

Cooking time: 25 to 30 minutes


We want to know your opinion