Easy recipe: Parmesan-Crusted Beef Steaks with Mediterranean Relish
Easy recipe: Parmesan-Crusted Beef Steaks with Mediterranean Relish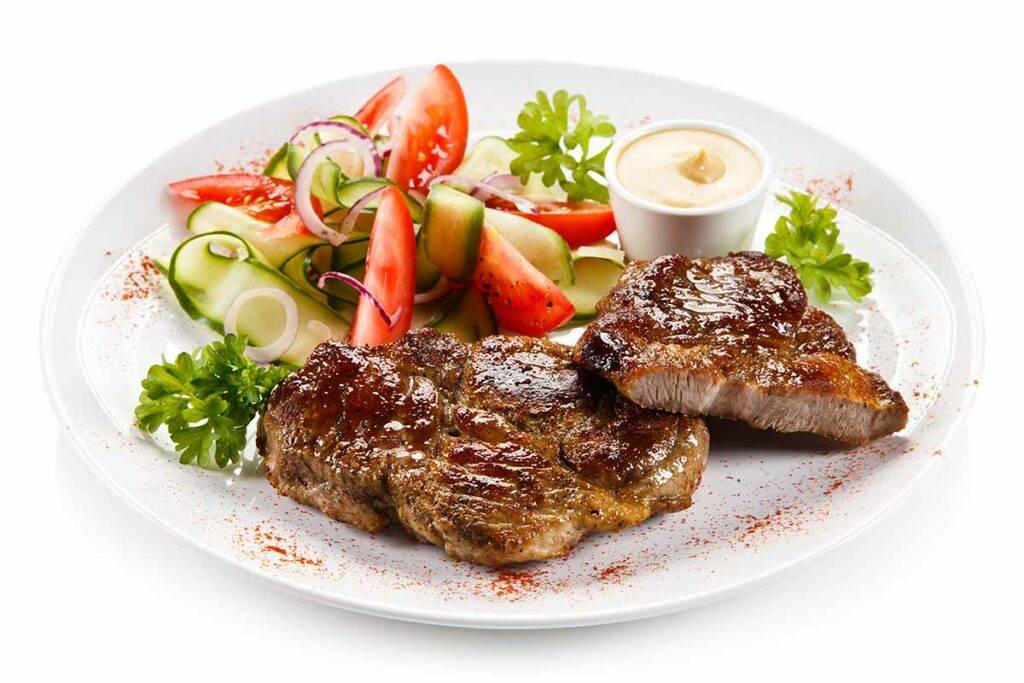 4 beef Top Round Center Steaks, cut 1/2 inch thick (4 ounces each)
1 jar (6-1/2 ounces) marinated artichoke hearts, undrained
1/4 cup chopped sun-dried tomatoes (not oil packed)
1/4 cup grated Parmesan cheese, divided
1 tablespoon chopped fresh basil
1/4 teaspoon seasoned salt
Nonstick cooking spray
1. Drain artichoke hearts, reserving artichoke marinade. Place beef steaks and 1/4 cup reserved artichoke marinade in food-safe plastic bag; turn to coat. Close bag securely and marinate in refrigerator 6 hours or as long as overnight, turning occasionally.
2. Meanwhile, chop artichoke hearts. Combine artichokes, tomatoes, remaining reserved marinade, 1 tablespoon Parmesan cheese, basil and seasoned salt in medium bowl, tossing to mix well. Cover and refrigerate until ready to use.
3. Remove steaks from marinade; discard marinade. Press remaining 3 tablespoons cheese onto beef steaks; set aside.
4. Spray large nonstick skillet with cooking spray; heat over medium heat until hot. Place steaks in skillet; cook 5 to 7 minutes or until medium rare (145°F), turning once. (Do not overcook.)
5.  Serve steaks with relish.
Cooking time: 25 to 30 minutes

Cooking time: 1-1/2 to 1-3/4 hours

Cooking time: 25 to 30 minutes


We want to know your opinion