Monster Mash Meatball Soup
Monster Mash Meatball Soup
Add your own Halloween pasta shapes and spooky decorations to this family favorite dish!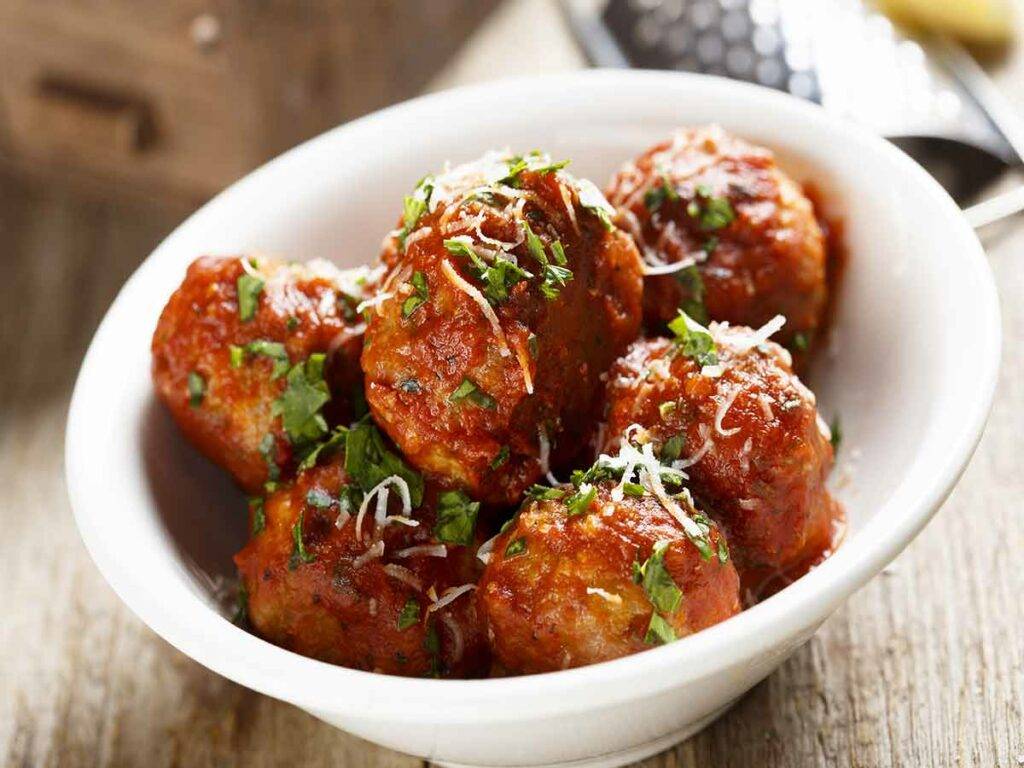 1 package (16 ounces) frozen fully-cooked beef meatballs 1 cup frozen vegetable mixture, such as broccoli, cauliflower and carrots 2 cups water 1 can (14 to 14-1/2 ounces) ready-to-serve beef broth 1 can (14-1/2 ounces) diced tomatoes with roasted garlic 3/4 cup uncooked Halloween pasta shapes
Spooky Decorations: Dairy Sour Cream Full Moon Black Olive Bats Parmesan Cheese Ghosts Creepy Croutons
Combine frozen vegetables, water, broth, tomatoes and pasta in large saucepan; bring to a boil. Reduce heat; simmer 8 minutes or until pasta is just tender.
Meanwhile microwave meatballs according to package directions. Add meatballs to soup; simmer 3 minutes or until meatballs are heated through. Garnish with spooky decorations, as desired (see Cook's Notes).
NUTRITIONAL INFORMATION FOR MONSTER MASH MEATBALL SOUP
Cooking time: 25 to 30 minutes

Cooking time: 1-1/2 to 1-3/4 hours

Cooking time: 25 to 30 minutes


We want to know your opinion