Easy recipe: Mediterranean Beef Pitas
Easy recipe: Mediterranean Beef Pitas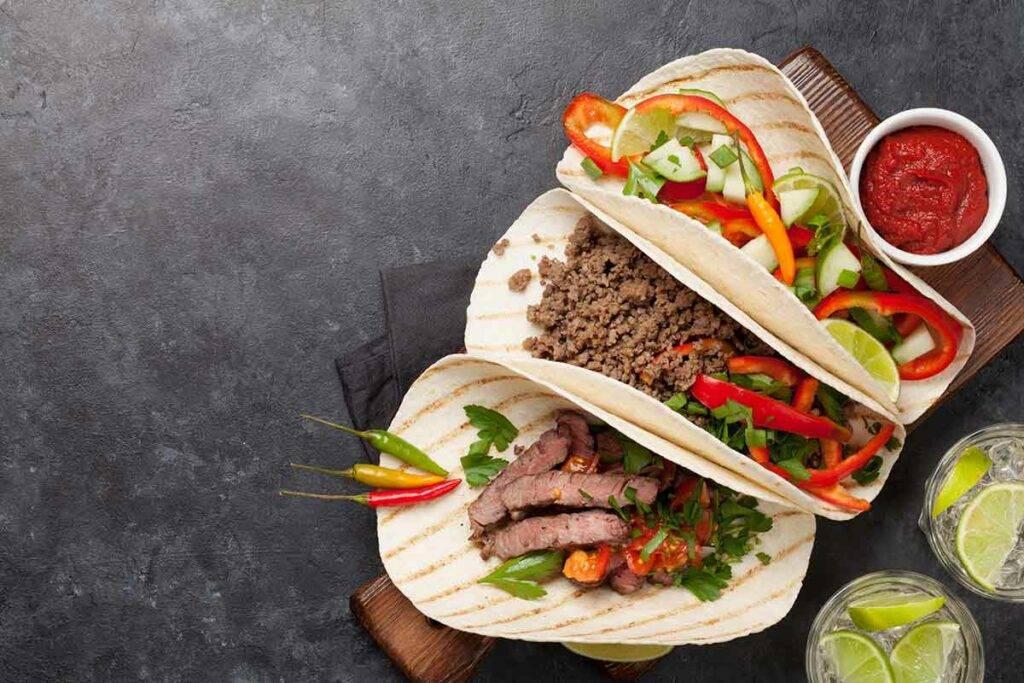 1 pound beef Sirloin Tip Steaks, cut 1/8 to 1/4 inch thick
1 tablespoon lemon pepper
4 pita breads, cut crosswise in half
3/4 cup plain or seasoned hummus
Sliced cucumber
Tomatoes
Red onions
1. Stack beef steaks; cut lengthwise in half, then crosswise into 1-inch wide strips. Combine beef and lemon pepper in medium bowl.
2. Heat large nonstick skillet over medium-high heat until hot. Add 1/2 of beef; stir-fry 1 to 3 minutes or until outside surface of beef is no longer pink. (Do not overcook.) Remove from skillet. Repeat with remaining beef. Season with salt, as desired.
3. Fill pita pockets with equal amounts of steak, hummus and toppings, as desired.
Nutrition information per serving:
368 calories; 10 g fat (2 g saturated fat; 4 g monounsaturated fat); 54 mg cholesterol; 649 mg sodium; 42 g carbohydrate; 4.8 g fiber; 27 g protein; 6.2 mg niacin; 0.4 mg vitamin B6; 0.9 mcg vitamin B12; 4.4 mg iron; 36.9 mcg selenium; 4.5 mg zinc.
This recipe is an excellent source of protein, niacin, vitamin B6, iron, selenium and zinc; a good source of fiber and vitamin B12.
Cooking time: 25 to 30 minutes

Cooking time: 1-1/2 to 1-3/4 hours

Cooking time: 25 to 30 minutes


We want to know your opinion