Mediterranean Beef with Mixed Olives and Feta
Mediterranean Beef with Mixed Olives and Feta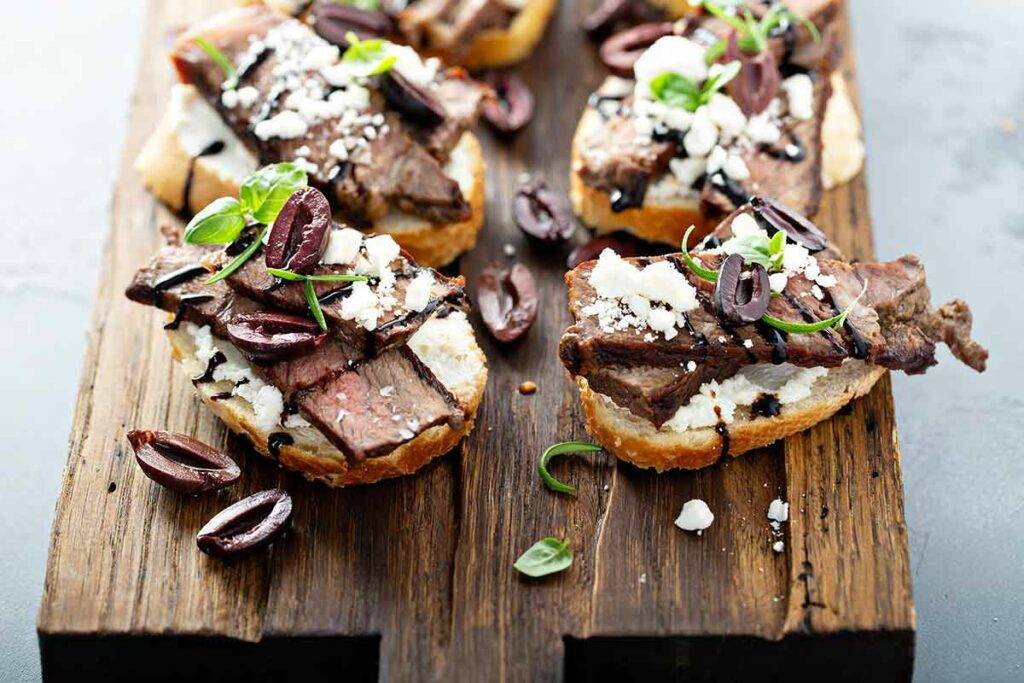 2 pounds beef Stew Meat, cut into 1/2 to 3/4-inch pieces
2 cans (14-1/2 to 15 ounces each) chili-seasoned diced tomatoes, undrained
1 cup assorted olives, pitted, cut in half
1/2 teaspoon salt
1/4 teaspoon black pepper
Cooked basmati rice
1/2 cup crumbled feta cheese
1. Place beef, tomatoes and olives in 3-1/2 to 5-1/2-quart slow cooker. Cover and cook on LOW 8 to 9 hours, or on HIGH 5 to 6 hours, or until beef is fork-tender. (No stirring is necessary during cooking.) Season with salt and pepper.
2. Serve over rice, as desired. Sprinkle with cheese.
Cooking Tip
For more Mediterranean flavor, add grated lemon peel to the cooked basmati rice.
This recipe is an excellent source of protein, niacin, vitamin B6, vitamin B12, selenium and zinc; and a good source of iron.
Cooking time: 25 to 30 minutes

Cooking time: 1-1/2 to 1-3/4 hours

Cooking time: 25 to 30 minutes


We want to know your opinion