Kid-Friendly Beef & Cheese Meatballs
Kid-Friendly Beef & Cheese Meatballs
Kid-Friendly beef & Cheese Meatball. Delicious!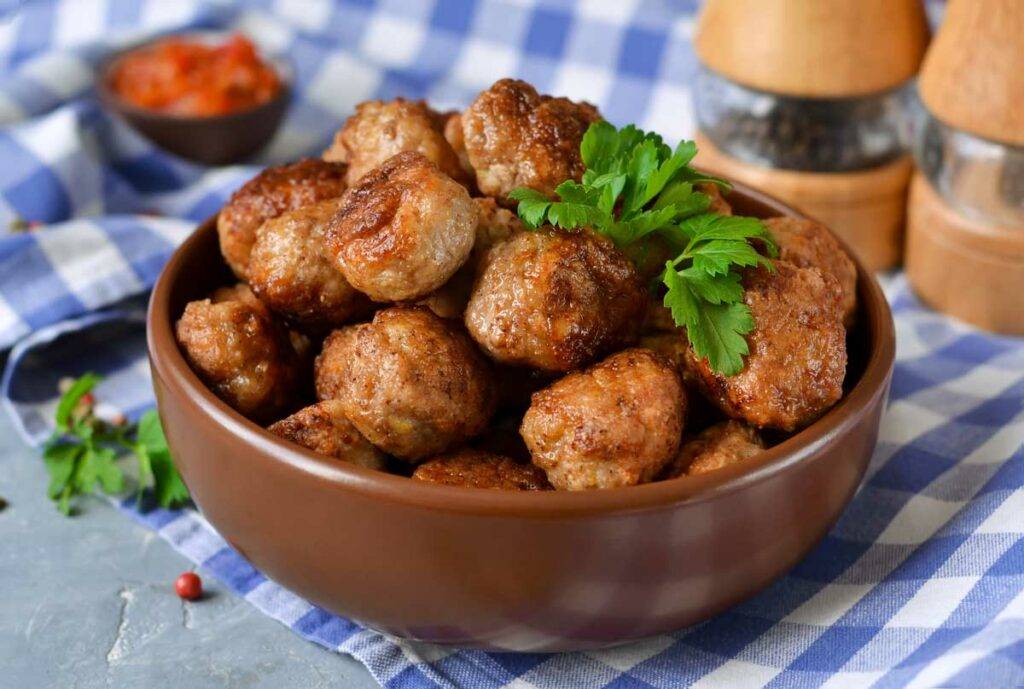 1/2 onion 3 tablespoons olive oil 2 cloves garlic 600 grams of ground beef 150 grams ricotta cheese Fresh parsley and basil
1 beaten egg Salt and pepper Bread crumbs 1 cup of tomato sauce Parmesan  cheese to grate
In a large skillet cook onion and garlic in 1 tablespoon of the olive oil for 8 minutes or until tender.

In a large bowl combine beaten eggs, bread crumbs, onions, ground beef, the ricotta cheese, parsley, basil, salt and pepper. Mix to form a uniform mass.

Make medium-sized meatballs and fry in a pan with 2 tablespoons of olive oil.

In a very large pan bring the tomato sauce to a boil. Add a bit of sugar, salt and pepper.

Add the meatballs to the pan and simmer for 5 minutes.

You can garnish with Grana Padano cheese and basil.
Nutrition Facts Each one: 331 calories, 20g fat (7g saturated fat), 75mg cholesterol, 550mg sodium, 19g carbohydrate (7g sugar, 3g fiber), 16g protein, 2mg iron,  37mg magnesium.
Cooking time: 25 to 30 minutes

Cooking time: 1-1/2 to 1-3/4 hours

Cooking time: 25 to 30 minutes


We want to know your opinion