Use this steak recipe as your go-to. Grilled steaks, bacon, mushrooms, blue cheese and crispy shallots. You can't go wrong.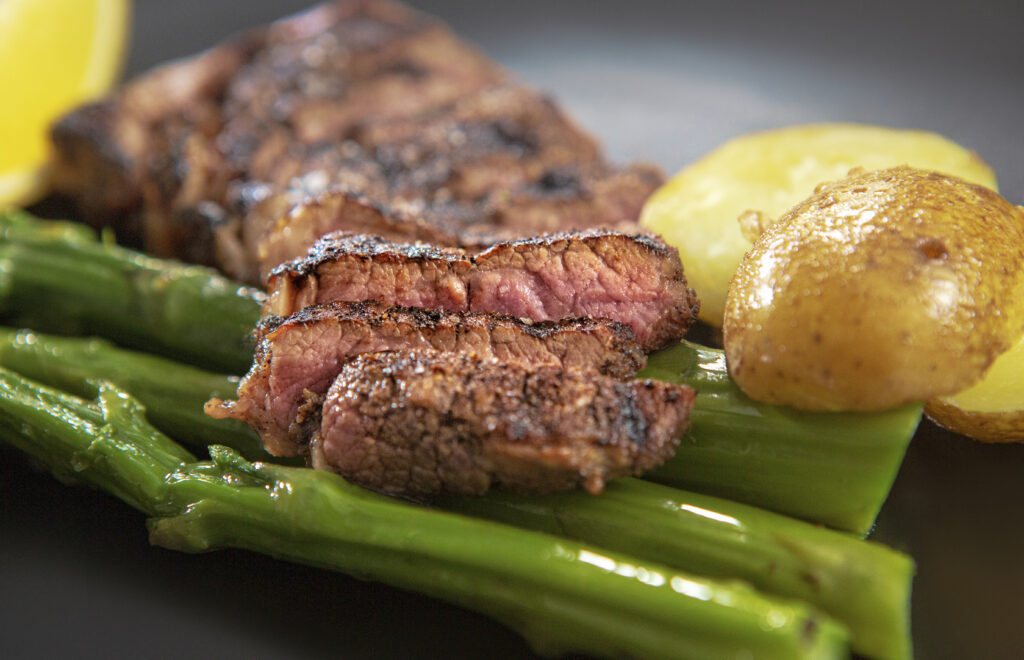 4 beef Tri-Tip Steaks, cut 2,5 cm thick (about 170 grams each)
Salt
Garnishes:
Sliced green onions, lemon wedges, freshly grated lemon peel (optional)
Espresso Rub:
2 tablespoons finely ground espresso coffee beans
1 tablespoon garlic pepper
2 teaspoons brown sugar
1 teaspoon ancho chili powder
Combine espresso rub ingredients in small bowl; press generously onto beef steaks. Discard any remaining seasoning mixture. Place steaks in glass dish. Cover and refrigerate 1 hour.
Place steaks on grid over medium, ash-covered coals. Grill, covered, 10 to 14 minutes (over medium heat on preheated gas grill, times remain the same) for medium rare (63°C) to medium (72°C) doneness, turning occasionally.
Carve steaks into slices. Season with salt, as desired. Garnish with green onions, lemon wedges and lemon peel, if desired.
Cooking time: 25 to 30 minutes

Cooking time: 1-1/2 to 1-3/4 hours

Cooking time: 25 to 30 minutes


We want to know your opinion