Simple steps for Greek-style beef pita
Simple steps for Greek-style beef pita
Stir-fried beef is stuffed into pitas and topped with your family's favorite veggies like cucumbers and olives.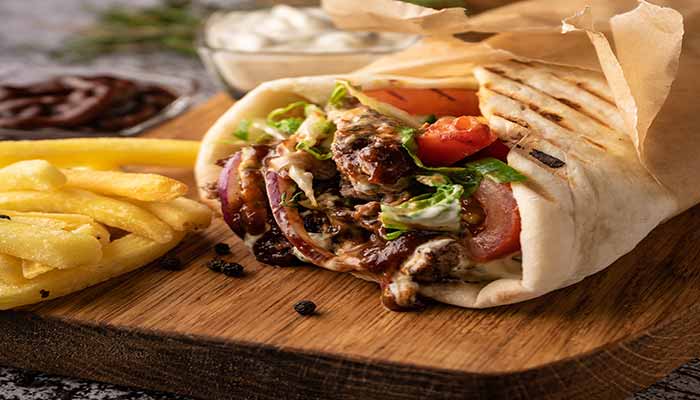 1 pound beef Sirloin Tip Steaks, cut 1/8 to 1/4 inch thick
1 tablespoon lemon pepper
2 to 3 teaspoons vegetable oil
3/4 cup plain or seasoned hummus
4 whole wheat pita breads, cut crosswise in half
Stack beef steaks; cut lengthwise in half, then crosswise into 1-inch wide strips. Combine beef and lemon pepper in medium bowl.
Heat 2 teaspoons oil in large nonstick skillet over medium-high heat until hot. Add 1/2 of beef; stir-fry 1 to 3 minutes or until outside surface of beef is no longer pink. (Do not overcook.) Remove from skillet. Repeat with remaining beef, adding remaining 1 teaspoon oil to skillet, if necessary.
Spread hummus evenly in pita pockets. Fill with equal amounts of beef and toppings, as desired.
Cooking time: 25 to 30 minutes

Cooking time: 1-1/2 to 1-3/4 hours

Cooking time: 25 to 30 minutes


We want to know your opinion