CHIPOTLE TACOS WITH SHREDDED BEEF FILLING
CHIPOTLE TACOS WITH SHREDDED BEEF FILLING
Enjoy by yourself or in company these delicious tacos: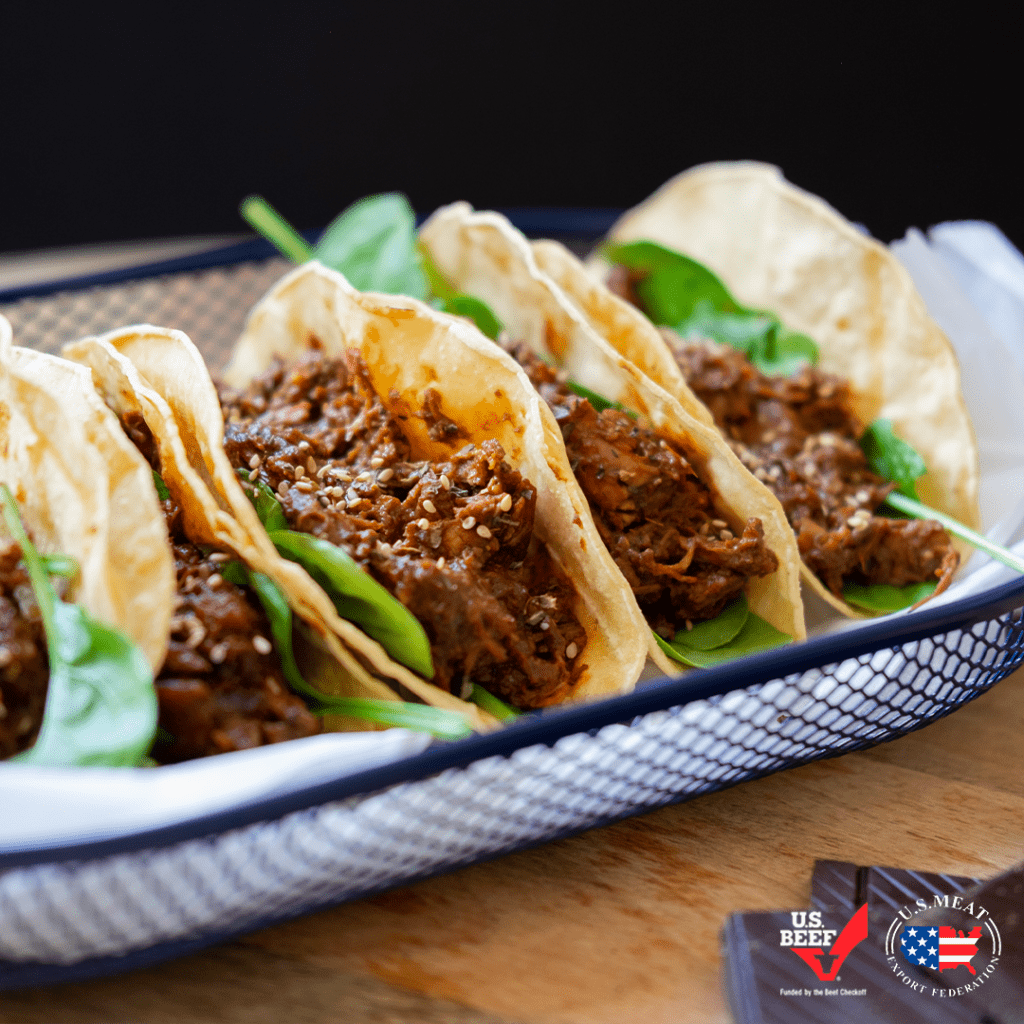 1 beef Shoulder Clod Arm Roast Boneless (1kg)
2 teaspoons olive oil
Salt and pepper
1 can beef broth
2 tablespoons minced garlic
Shredded Beef Filling:
Heat oil in a stockpot over medium heat until hot. Place beef Shoulder Clod Arm Roast in stockpot; brown evenly and season with salt and pepper, as desired.
Add broth and garlic to the stockpot; bring to a boil. Reduce heat; cover tightly and simmer 2-1/4 to 2-1/2 hours or until roast is fork-tender.
Remove roast; cool slightly. Trim and discard excess fat from cooked pot roast. Shred roast with 2 forks.
Chipotle tacos:
Combine shredded roast and 1 jar of chipotle salsa in a saucepan. Cook over medium heat for 8 to 10 minutes or until heated through to maintain a moist consistency. Stir in 3 tablespoons chopped fresh cilantro, if desired. Serve the mixture with warmed flour tortillas.
*Courtesy of Beef It's What's For Dinner.
Cooking time: 25 to 30 minutes

Cooking time: 1-1/2 to 1-3/4 hours

Cooking time: 25 to 30 minutes


We want to know your opinion