Beef Stew with Veggies and Fries
Beef Stew with Veggies and Fries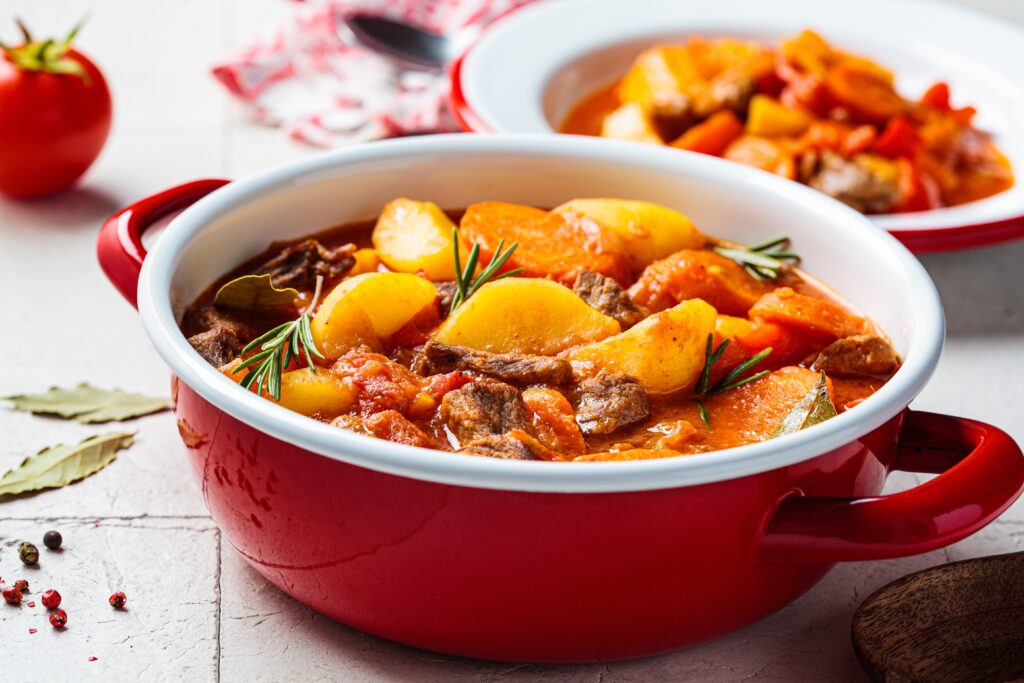 700 grams of beef
1 onion
3 garlic cloves
4 carrots
1 cup of peas
400 grams of crushed natural tomato
1 glass of white wine
1 glass of water
Salt
Pepper
2 large potatoes
extra virgin olive oil
To start making our recipe we will need tender beef, and if they can, order it cut into small pieces, so you don't have to cut it yourself.
Once we have the beef cut, season it with salt and pepper and brown it in a pan with a little olive oil. Take it out and reserve it aside. In the same pan, add the onion and minced garlic, along with the peeled and sliced carrot and sauté everything for a few minutes. Then, add the peas and tomato. Let cook for a couple of minutes and again add the meat that we had set aside, the white wine, and if you consider that it is too dry, add some water. You can also add any spice or herb that you like, such as rosemary.
There are two options for cooking the stew: 1. Use a pressure cooker (20 minutes) or 2. Cook it in a normal pot (50 minutes), over medium heat and covered. When the meat is cooked, add some French fries that you have prepared separately, cut in squares, mixing everything… And it's ready to serve and there is no one who can resist this wonderful dish.
Cooking time: 25 to 30 minutes

Cooking time: 1-1/2 to 1-3/4 hours

Cooking time: 25 to 30 minutes


We want to know your opinion