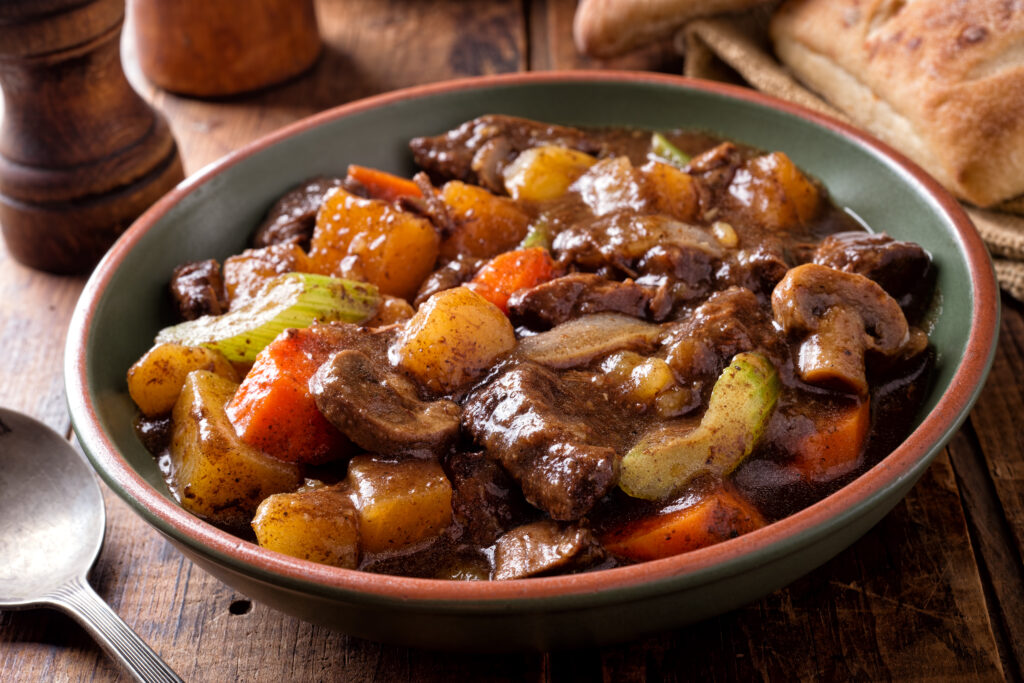 Ingredients for beef stew with mushrooms:
1 kg of beef in pieces to cook
1 onion
2 cloves of garlic
1 green pepper
2 carrots
200 gr of crushed natural tomato
1 tablespoon of flour
100 grams of peas
250 grams of assorted mushrooms
1 glass of white wine
Water
Laurel
Thyme
Salt
For the accompaniment:
200gr of rice
1 tablespoon butter
Pepper
Parsley
Season the meat in a saucepan and fry it with oil. We add: garlic, onion and green pepper, all chopped.
When everything is golden brown, we add the crushed fried tomato and let it fry for 5 to 8 minutes.
Then we add the sliced carrot, a tablespoon of flour, sauté and then the glass of white wine. We let the alcohol evaporate.
We cover with water and add the spices: bay leaf and thyme. We cover the pot. Let it cook for 10 to 15 minutes all over medium heat. It depends on each pot.
After time we open our pot and add the peas and mushrooms. We check the salt and we correct if needed.
Let everything cook for 10 more minutes.
Boil the rice, once cooked, drain it and put it back in the pan to melt in the butter. We add a little pepper and chopped parsley.
To finish, we serve the meat accompanied by rice.
Cooking time: 25 to 30 minutes

Cooking time: 1-1/2 to 1-3/4 hours

Cooking time: 25 to 30 minutes


We want to know your opinion