Beef Sirloin Stuffed with Foie Gras
Beef Sirloin Stuffed with Foie Gras
Prepare this delicious dish of veal stuffed with foie gras! A perfect meal for special days.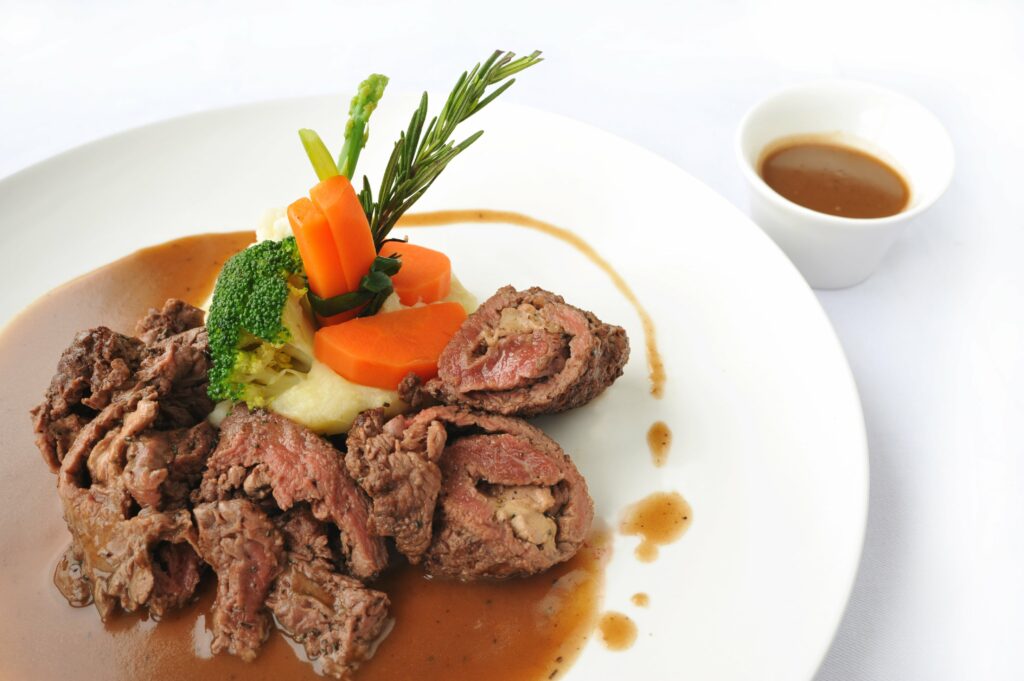 Fillet of beef open
1 can of foie gras
Sliced cheese
2 onions
3 carrots
Olive oil
Salt
Pepper
Spices
A splash of Pedro Ximenez wine
Open the can of foie gras that we have chosen, remove its content and chop it
Place the foie and the cheese slices on the well-seasoned sirloin.
Roll it up and place it on a baking sheet. Add the spices that we like. Chop the onions and carrots and place them on top.
Add wine and olive oil.
Put in the oven at 180º for about 50 minutes. Time will depend on our oven.
Remove from the oven and mash the vegetables with the sirloin juice.
Slice the sirloin and serve it with our vegetable sauce.
Cooking time: 25 to 30 minutes

Cooking time: 1-1/2 to 1-3/4 hours

Cooking time: 25 to 30 minutes


We want to know your opinion