Easy recipe: Herbs-Flavoured Beef Cooked on a Parisian Cobblestone
Easy recipe: Herbs-Flavoured Beef Cooked on a Parisian Cobblestone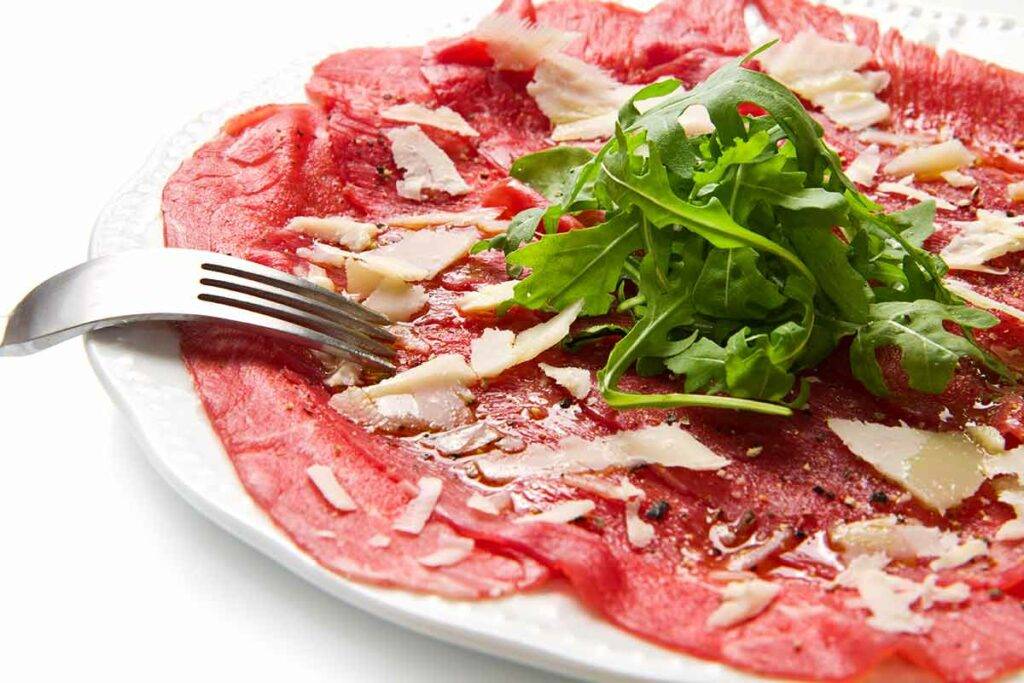 Thin slices of Ribeye steak
Dijon mustard
Garnish:
Grinded hazelnuts
Mint
Coriander
Mizuna
Pickled Roscoff onion sticks
Sauce :
400ml of soy sauce
400ml of balsamic vinegar
400ml of Worcestershire sauce
50g of horseradish
Cornflour
Preparation of Beef/ Herbs / Seasoning :
1. Spread the Dijon mustard and the sauce on a thin slice of Ribeye.
2. Place on top of the steak slices some grinded hazelnuts and some onion sticks and then some herbs salad (mint, coriander, mizuna).
3. Roll the steak and place on the hot cobblestone.
An orgiginal recipe by chef Jean-François Piège.
Cooking time: 25 to 30 minutes

Cooking time: 1-1/2 to 1-3/4 hours

Cooking time: 25 to 30 minutes


We want to know your opinion