Beef Filets With Ancient Grain & Kale Salad
Beef Filets With Ancient Grain & Kale Salad
The most tender of them all, the Filet, is served beside a salad of faro, kale, dried cranberries and almonds.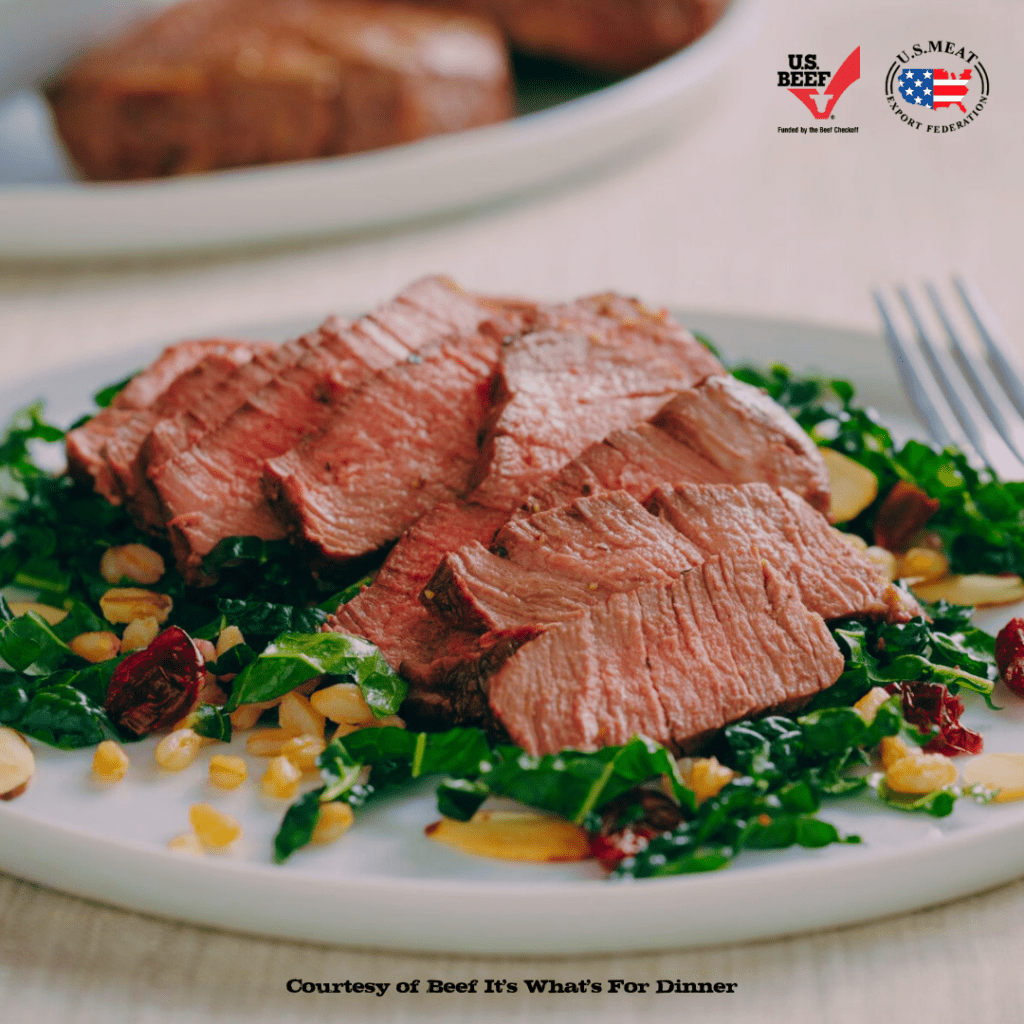 1 beef 7-Bone Chuck Steak
2 beef Tenderloin Steaks
1/4 plus 1/8 teaspoon cracked black pepper, divided
3 cloves garlic, minced, divided
1 cup reduced-sodium beef broth
1/2 cup pearlized farro
1 cup thinly sliced kale1/4 cup cranberries
2 tablespoons almonds
2 teaspoons fresh lemon juice
Salt
Combine 1 clove garlic and 1/4 teaspoon pepper; press evenly onto beef steaks.
Combine beef broth, farro, remaining 2 cloves garlic and remaining 1/8 teaspoon pepper in a small saucepan. Bring to a boil; reduce heat to low. Cover and simmer for 15 to 20 minutes or until most broth has been absorbed. Remove from heat. Stir in kale and cranberries. Cover; let stand for 5 minutes. Stir in almonds and lemon juice. Season with salt, as desired.
Meanwhile, place steaks on a rack in a broiler pan so the surface of steaks is 5 to 7 cm from heat. Broil 13 to 16 minutes for medium rare (60°C) to medium (70°C) doneness, turning once.
Season steaks with salt. Serve with farro mixture.
*Courtesy of Beef It's What's For Dinner.
Cooking time: 25 to 30 minutes

Cooking time: 1-1/2 to 1-3/4 hours

Cooking time: 25 to 30 minutes


We want to know your opinion